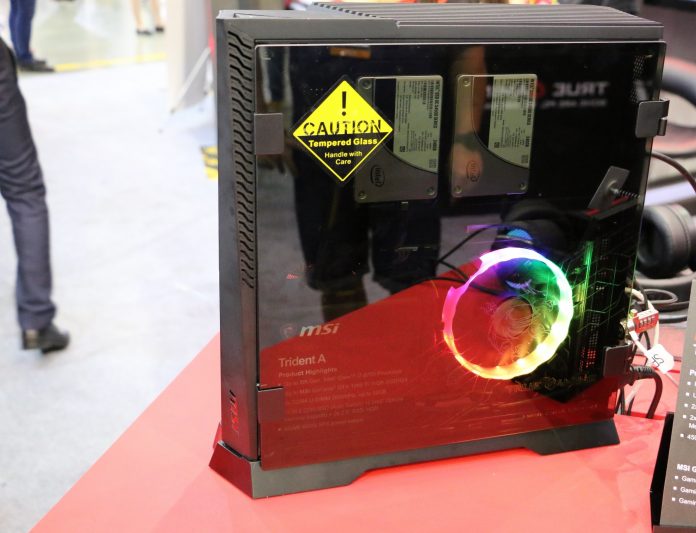 MSI introduced a new compact desktop computer, the Trident A, a desktop-sized PC, but with a power of high-end gaming equipment available in the market.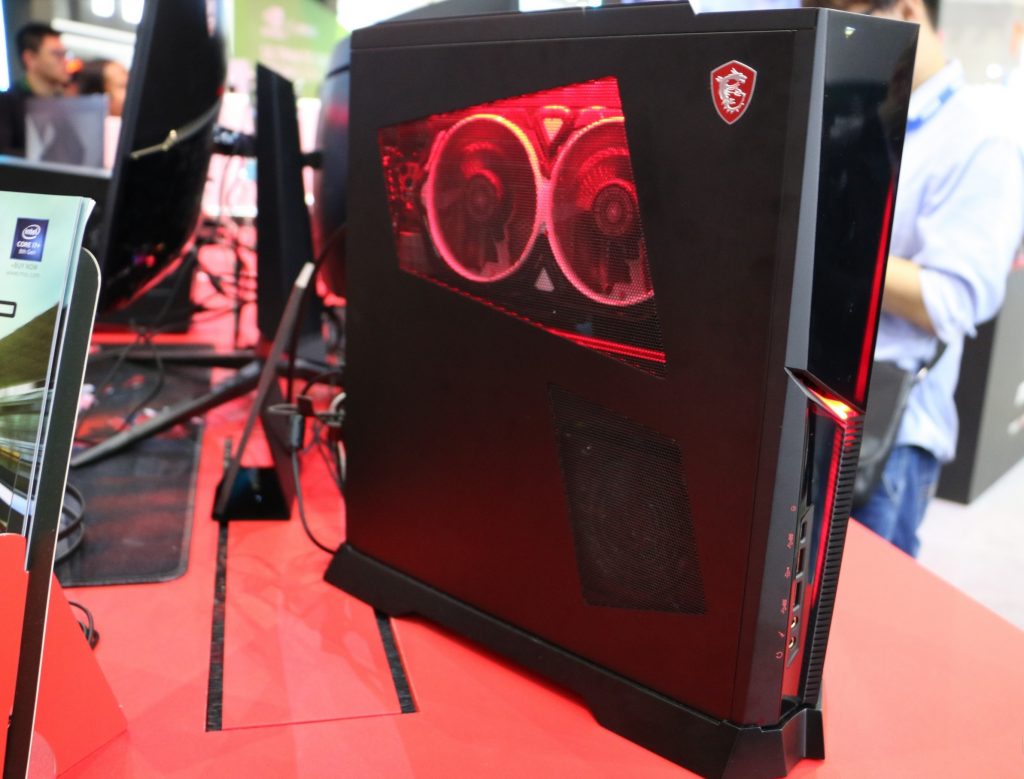 This little beast hides inside Intel Core i7-8700 processor with 6 cores and 12 threads of processing at a Base / Turbo frequency of 3.20 / 4.60 GHz coupled with up to 32 GB of DDR4 SO-DIMM memory @ 2666 MHz, a very powerful Nvidia GeForce GTX 1080 Ti with 11GB of GDDR5X memory, two M.2 2280 ports for high performance SSDs, room for two 2.5 " SSDs and all powered by a 450W or 600W SFX power supply depending on the selection of hardware.
The information of the MSI Trident A is completed with what you see in the images, an RGB LED lighting system on the front and right side adjustable in 16.8 million colors along with several lighting modes, being the most curious thing is the Right side where we have the tempered glass window, that is, we will have direct views of the managed wiring and storage units, something that is not very tempting, while on the left we will have access to the GPU vision.