MSI announced the launch of its new SUPRIM X series of graphics cards, which debut with the GeForce RTX 3090, GeForce RTX 3080 and GeForce RTX 3070. SUPRIM X translates into the company's new family of top-of-the-range GPUs packed with better performance and cooling. So the company takes a step forward to offer much more competitive products compared to compete other well-known brands in the sector.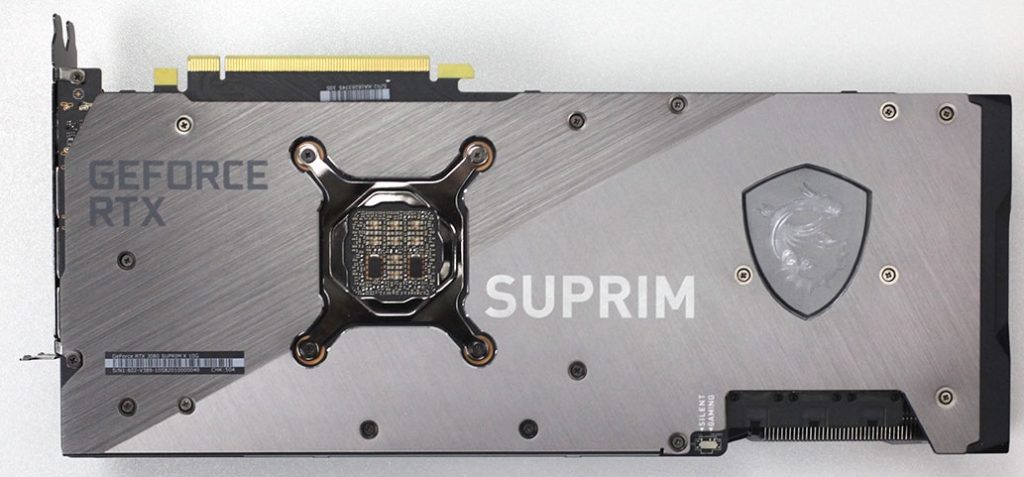 You Might Like: MSI registers no less than 29 Nvidia GeForce RTX Ampere GPUs
Obviously the most important thing here is the cooling system, TRI FROZR 2S, made up of a high-performance TORX 4.0 triple fan configuration that cools a dense aluminum radiator in a honeycomb design with a base of aluminum supported by 7 copper heatpipes (several of them very thick), and as if that was not enough, radiator also has a huge heatpipe that will help to cool the rest of the components neighboring the silicon such as memory or VRM.
Another detail to take into account is that compared to the current Gaming X Trio, SUPRIM X improves the VRM, going from 13 + 3 power phases to no less than 16 + 4 phases, which translates into greater efficiency, stability and overclocking power. 
Finally, a new design with an RGB lighting system that is not abusive and looks really good.
Let us introduce our new SUPRIM Series to you with pride and joy.
Quieter, Faster, and now performing with Style.
Change The Game with SUPRIM: https://t.co/c4Zwk16yP1

W47 Leak Plan:#CHANGETHEGAME #SUPRIM pic.twitter.com/4P3s4VH3VS

— MSI UK (@MSI__UK) November 20, 2020