After details on the GeForce GTX 1080 Ti Gaming X, MSI announced the launch of two other GeForce GTX 1080 Ti variants including the MSI GeForce GTX 1080 Ti Armor 11G and the MSI GeForce GTX 1080 Ti Aero 11G.
This graphics card stands out for making use of the Armor 2X cooling system, conformed by a dense aluminum radiator traversed by three copper heatpipes of 8 mm of thickness cooled by a configuration of the dual TORX fan. In terms of GP102 silicon frequencies, it reaches Base / Turbo frequencies of 1480/1582 MHz (same as the reference model) and 1531/1645 MHz for the OC model. Both graphics cards share the use of Military Class 4 components and power through two 8 + 6-pin PCI-Express connectors.
MSI GeForce GTX 1080 Ti Aero 11G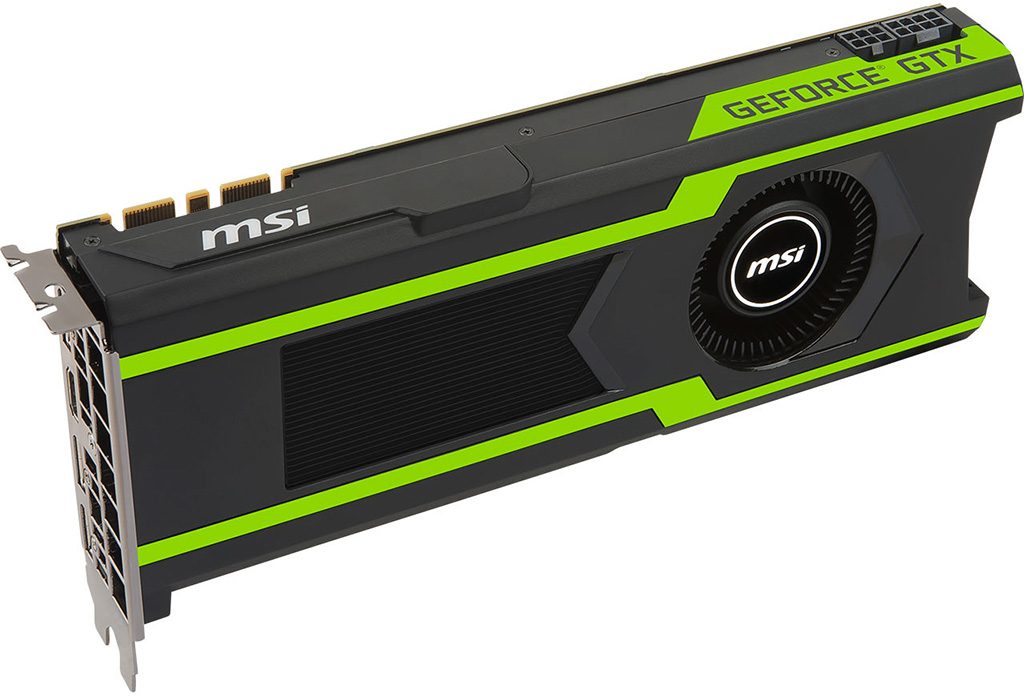 We can say a reference model with an aluminum heatsink cooled by a blower / fan where the plastic housing highlights thick green lines that add a lot of color. On the side we have the MSI logo with LED illumination, Military Class 4 components are used, it incorporates an aluminum backplate, and reaches a reference frequency of 1480/1582 MHz compared to the 1506/1620 MHz for the model with OC. This model would have a price quite similar to the Founders Edition of NVIDIA. Both will be available next April.