MSI teases its GeForce GTX 1080 Ti Gaming X graphics card. Unfortunately, we don't know details about its frequencies, although we know that it will be on sale from on March 10.
MSI Teases GeForce GTX 1080 Ti Gaming X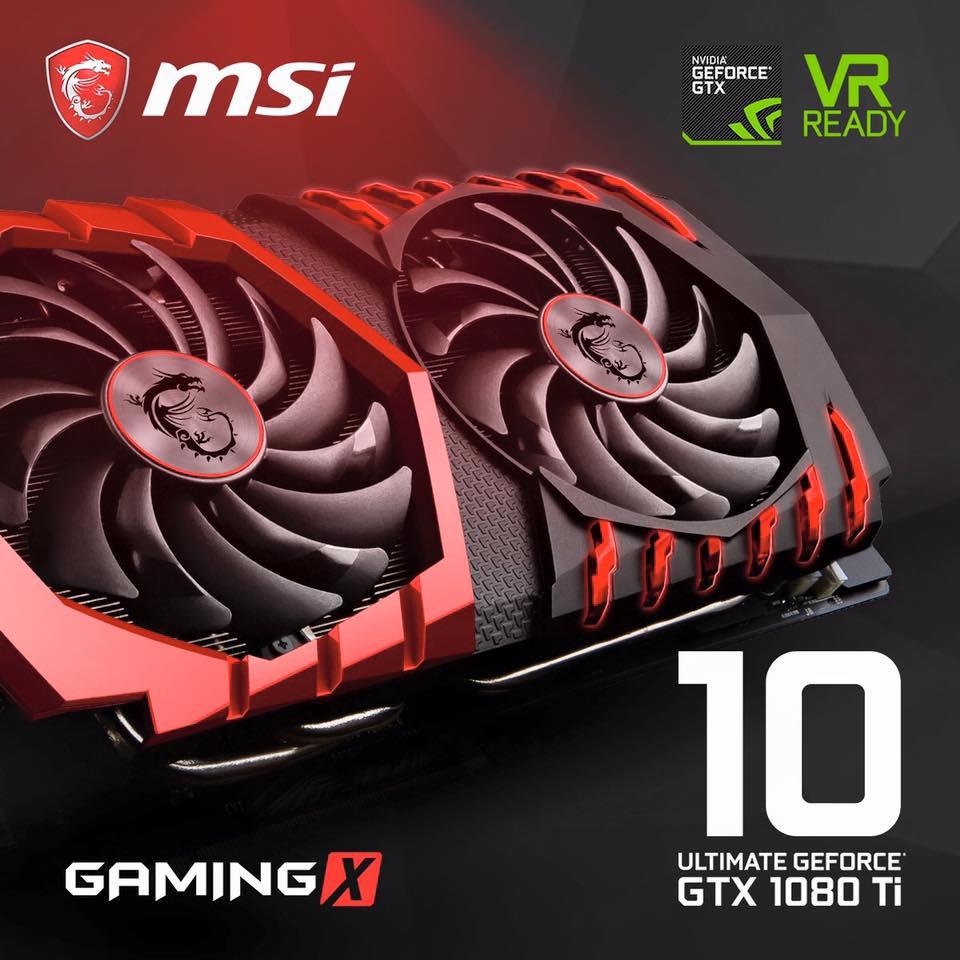 You Might Like: Inno3D GeForce GTX 1080 Ti iChiLL X4 and iChill X3
The MSI GeForce GTX 1080 Ti Gaming X employs GP102 GPU core @ 14nm that offers  3584 CUDA cores, 224 TMUs and 88 ROPs attached to 11 GB of GDDR5X memory along with a 352-bit memory interface. All this will be hidden under the Twin Frozr VI cooling system, where the VRM, memory and the rest of the PCB is cooled. Thanks to an aluminum plate that is positioned under the dense aluminum radiator crossed by six copper heatpipes that transfer the generated heat through a configuration of two TORX 2.0 fans of 100 mm.
On its external side, it has a DVI-D output with a maximum resolution of 2560 x 1536 pixels @ 60 Hz, 3x DisplayPort 1.4a outputs and an HDMI 2.0b output, all supporting a resolution of 4096 x 2160 pixels (4K) @ 60 Hz. Obviously, it includes an aluminum backplate to reinforce the graphic card structure and slightly improve the temperature. The front face has a red LED lighting (Yes! No RRR GGG BBBB).