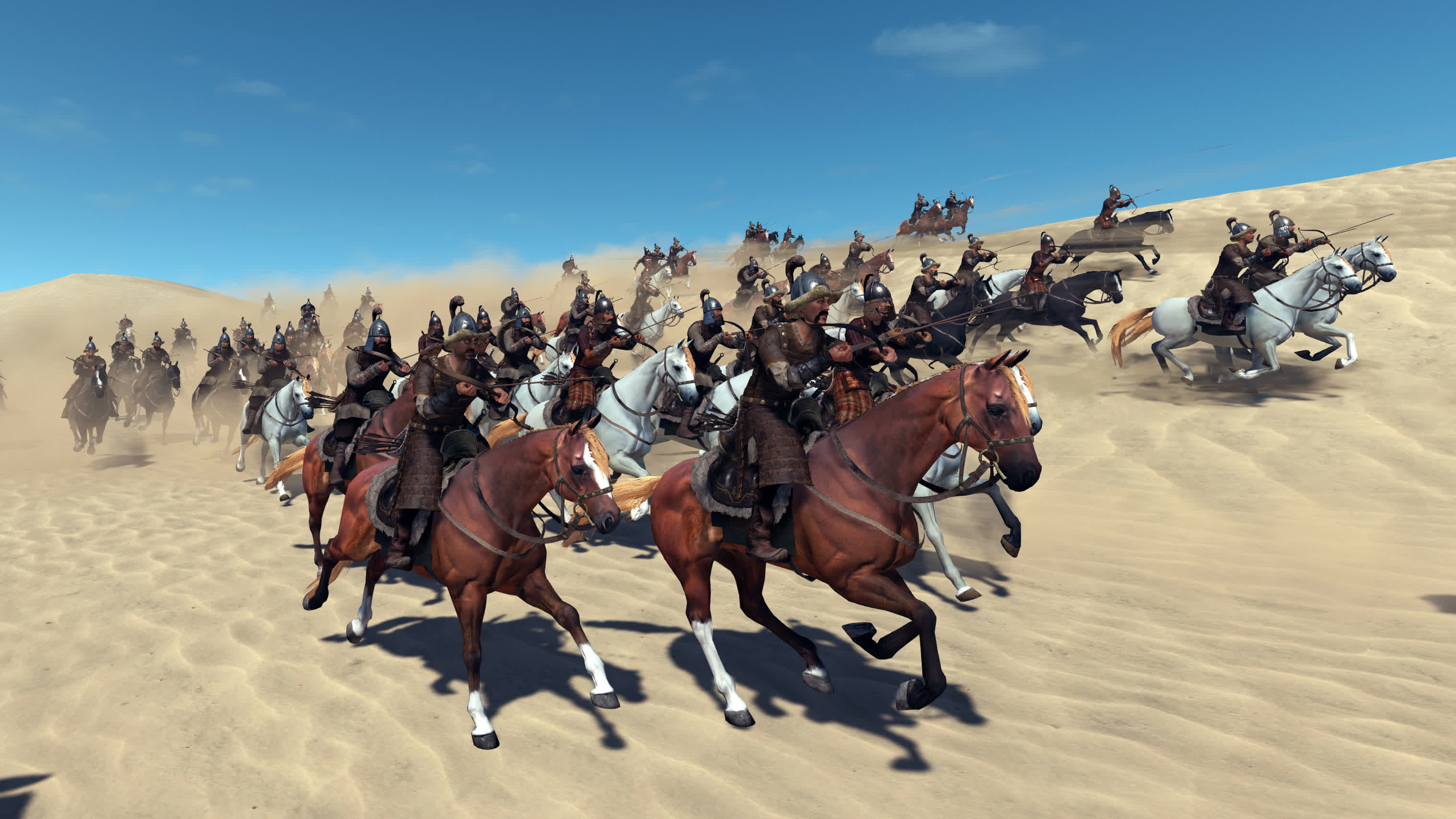 Through PC Gamer, TaleWorlds Entertainment brought a new set of screenshots of Mount & Blade 2: Bannerlord, the long-awaited sequel to Mount & Blade, which has been in development since 2012.
Click to enlarge image: 
Mount & Blade 2: Bannerlord is planned to be a significant advancement in all aspects, offering players a new way and variety of gameplay. Regarding the studio's efforts on improving combat systems, for instance, the TaleWorlds community manager said that TaleWorlds is working on "everything really, just making combat look and feel great in every sense!" He provided a more detailed response to questions about character aging and mortality, a feature that's been mentioned but not detailed, but ended up in roughly the same place.
"Unfortunately it's not the right time (or really the right platform) to talk about unrevealed aspects of these features. Nothing is a guarantee and although we try to avoid it, everything has the potential to be changed entirely or dropped altogether; such is the nature of game development," he wrote. "However, we have made every effort to ensure that features we mention are either fully/partially implemented or planned with a very high degree of certainty (which isn't a response to the actions of or reactions to actions of any other company—it has always been our approach!). We don't just mention things without consideration and permanent character death is still something you can expect to see in the game. That hasn't changed. It's simply the case that discussing finer details of the feature wouldn't be appropriate right now, to avoid giving information that could end up misleading, in relation to Bannerlord as a final product."