Microsoft has changed its mind regarding the minimum requirements to install its next operating system, Windows 11.
The successor to Windows 10 will now require a 64-bit processor with a clock frequency of at least 1 GHz, 4 GB of RAM, and 64 GB of storage. This means that the installation of Windows 11 installation will not require TPM (Trusted Platform Module) or Secure Boot (Secure Boot), but users will have to download the Windows 11 ISO using the media creation tool and install it, rather than using the Windows Update tool, as automatic update will not support updates with hardware that is not officially supported. Most of the users like to do a clean install anyway.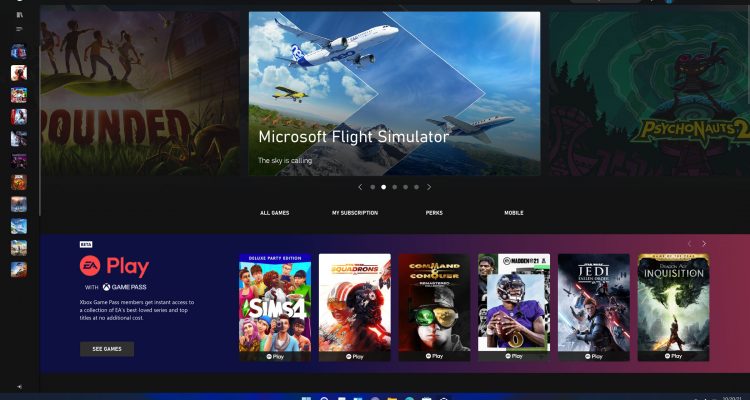 You Might Like: Xbox Cloud Gaming (Beta) is now available for Windows 10 users
What is worrying, according to The Verge, the systems that do not meet the official requirements, may not be able to receive updates through Windows Update, which would be a great inconvenience since users who do not comply with the established TPM By Microsoft, they won't be able to download updates, whether critical or optional or of any kind – which would ultimately force them back to Windows 10.
Microsoft also updated Official Compatibility List: Intel Core-X is added, but AMD Zen1 is still not included.
Microsoft clarified that after carefully analyzing the performance and compatibility of the AMD Zen1 architecture, they concluded that the Ryzen 1000 series will not be included in the official support list. At the same time, Microsoft added support for the Core-X and Xeon-W series, but also the Core 7820HQ, which is used by the Surface Studio 2.
The company detailed the requirements for a crash-free experience. Windows 11-compatible devices should have a 99.8% flawless experience, the company clarified in an official blog post.
ASUS Adds Windows 11 Support for Intel Kaby Lake and Skylake via Intel 200 Series Motherboard Update with TPM
On the other hand, Asus is rolling out updates for Intel Z270, H270 and B250 motherboards with support for Windows 11. The BIOS update comes with TPM enablement for these motherboards, despite Skylake (6th Gen Core) and Kaby Lake (7th Gen Core) are not officially listed on the Windows 11 supported processor series list.
This means that Microsoft could provide support for these processors (as long as the motherboard supports TPM / SecureBoot). However, these processors may not yet align with Microsoft's reliability requirements. 
Unfortunately, Microsoft is not currently sharing the results of internal Windows 11 compatibility tests.