This is the age of virtual reality as all the technology giants such Facebook, HTC, Sony are working for their own VR headsets. Microsoft is also working on its virtual reality experience for the Windows 10 PCs known as Windows Holographic.
Microsoft Reveals Specs for Windows Holographic VR Experience
According to the report published by The Verge, the latest Windows 10 build includes the application of "Windows Holographic First Run" for the users to try out whether their systems are compatible for the company's VR experience. Minimum requirements were revealed after the test results and surprisingly, the requirements are quite low. These are mentioned as below;
4GB RAM
USB 3.0 port
A DirectX 12 graphics card
A CPU with at least four cores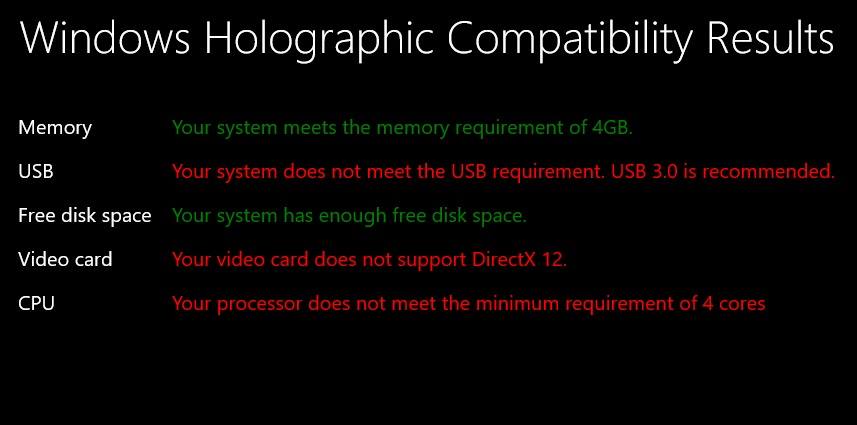 Its a good sign for the users to try Microsoft's VR program Windows Holographic without having such a powerful PC, which is usually needed for other VR headsets. But obviously, there will be a performance  difference with the systems having higher specs.
Earlier, the software giant revealed that its VR headset for the Windows 10 will be costing around $299. While Microsoft plans to host an event in December where it will be revealing more information about the Windows Holographic VR experience and we will see the kind of applications and games it runs. Stay tuned for more updates!