MEmu is an android emulator that is specialized in enabling access to android phone games on computers. A pro of this emulator is that it has no complications of adjusting complex settings.
All you need to do is install, and then you can start enjoying your games. 
MEmu was last updated on January 2020, and this version made it possible to support the 64-bit android emulator. Since version 7.1 of MEmu, the version supporting the 64-bit has been considered as the best choice.
MEmu Android emulator is safe, and you can run it on your machine without any complications. However, you need to be aware that your antivirus could show that MEmu Play is a risky software, but this is not always the case.
MEmu is among the best emulators, and it is free of charge. This android emulator not only plays games, but also performs other useful functions.
Unlike other android emulators, MEmu is simpler to use. Simply click on the APK button and select the APK package of the game you want to install. Wait shortly before you begin to play.
MEmu's controls are easy to set up, and you can easily modify them the way you want. You can access any kind of game on MEmu. 
Another advantage is that your computer doesn't have to be high end to run this emulator. It's one of the fastest, atop being compatible with most Windows software. 
Compatible Computers
You can run the MEmu android emulator on almost every computer because it's compatible with Windows 7 and above.
Any Option Other Than MEmu
MEmu can be compared to BlueStacks. But, unlike other options, it's the simplest to use and the most efficient. It also has the most features.
MEmu play is easy to download, making it one of the newest yet still the best. It offers fantastic gameplays, and of all, doesn't require sophisticated specs from your computer. 
This android emulator can meet all your needs because it has the best accessibility and interface. Therefore, you should consider downloading it.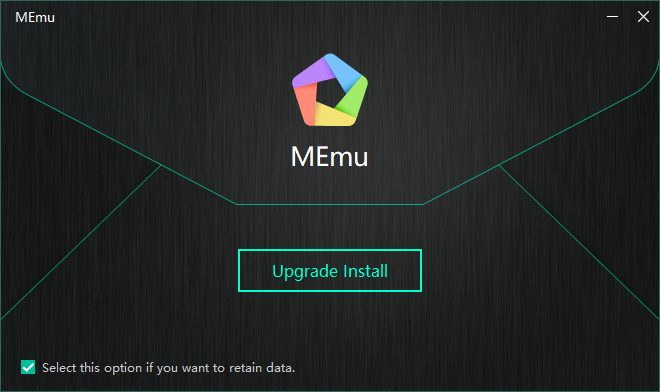 How to Install an Android Game on PC Using It
The following are the steps for installing android games on PC using MEmu Player android emulator:
Step 1: Download the MEmu offline installer. You should note that enough time is required to load it, depending on your connection.
Step 2: After downloading, open it up, and a screen will appear. Windows might also send you a message from the User Account Controls. Click okay so that you may continue.
Step 3: Configure some settings on the "custom" option before clicking on the install button.
Step 4:

Click on "browse" ad choose a location that you want. After you have started installing the apps that you need, some little room will remain for other windows apps. 
Therefore, you should consider changing the installation directory in a different direction. 
Step 5: There is an option where you can change the language settings if you're looking forward to doing so. This is, however, not mandatory. When you finish the above step, go ahead to install the game.
Step 6: After the installation process is over, a given screen will appear, and on it, click on launch. This will enable MEmu to start. Two icons will appear: Multi-MEmu and MEmu.
Step 7: To use MEmu, double click on it. After it has opened, you can install any

android games

that you need on your computer.
Conclusion
You can play any games that you wish without worrying about the space available in your machine. 
MEmu allows you to access your favorite games on your computer with a larger screen to give you the best gaming experience. This emulator has features that focus on the games available on Google Store.
Consider turning on the virtualization on your CPU for more effective gaming. MEmu Player is compatible with Windows 7 and above, most graphic cards, and AMD. Additionally, Intel chips are also supported.
You don't need to worry about your computer's specs because you can run this emulator on most computers. This android emulator is among the newest, despite being considered among the best.
Choose MEmu as your go-to emulator for running Android apps on your PC.