BANDAI NAMCO and Tarsier Studio today announced Little Nightmares with details on the different editions of the game – both digital and physical, accompanied by a new gameplay trailer.
Little Nightmares will hit PCs and consoles on April 28 – New Trailer
"The Maw," the huge underwater structure where Little Nightmares take place, a lugubrious and mysterious place filled with all sorts of creepy creatures that seek to catch and eat the protagonist of this adventure called Six.
Little Nightmares will be available in digital format, but for fans who want a physical copy of the game they will have to buy a special edition, called "Six Edition", which will be the delight of collectors. It will include a 10 centimeter high figure of Six, a disc with the soundtrack of the game, stickers, and an exclusive poster, all contained within a special box with a cage.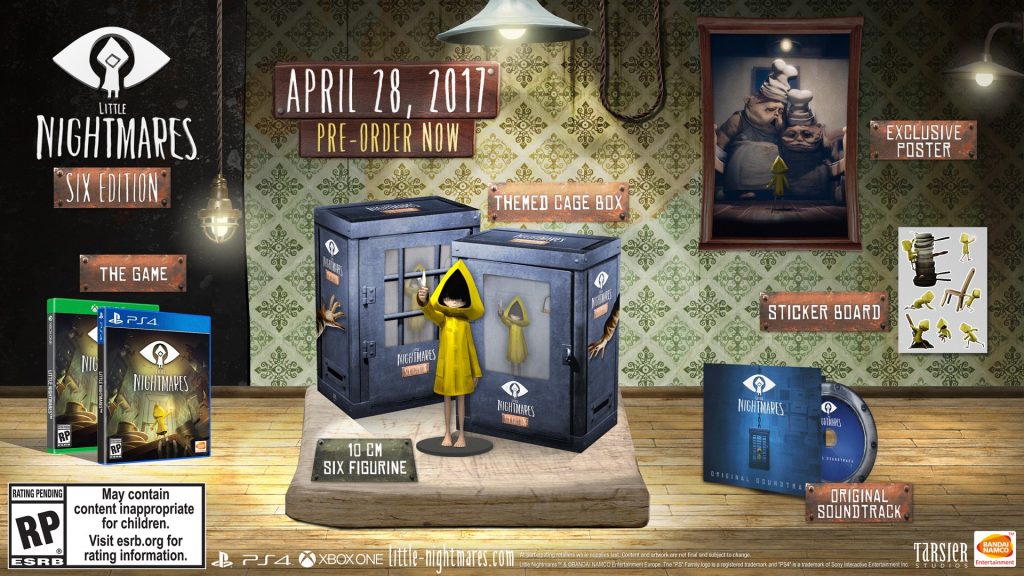 Users who will pre-order Little Nightmares in digital format, either on the PlayStation 4, Xbox One or PC via GOG.com and Steam will receive the scarecrow bag and the inverted in-game mask which help Six to mingle with other people of The Maw. PC and PS4 users will also receive the soundtrack in digital format, as well as an exclusive theme for Playstation 4 users and an exclusive wallpaper for PC users.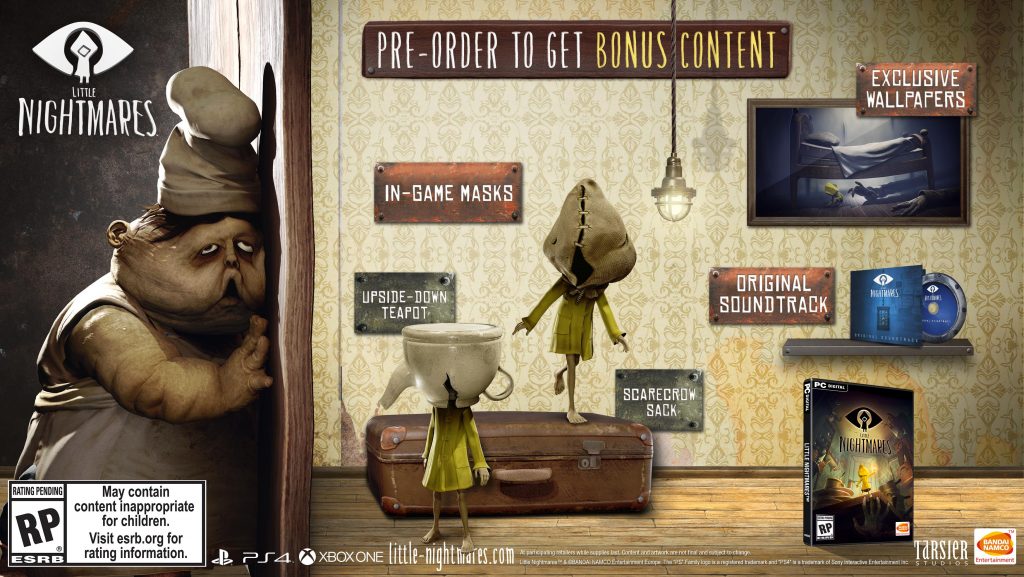 Little Nightmares will be released on April 28 in physical and digital format on the PlayStation 4, Xbox One and PC.