Iron Galaxy Studios, notable for refining the new Killer Instinct with brilliant support for their last two seasons, along with Maximum Games studio announced Extinction, a new action title where players will face huge ogres and their annoying henchmen in the battles of Large scale, defending cities and saving the inhabitants trapped among the rubble.
Extinction: First Details; Screenshots and Trailer
You Might Like: Killer Instinct – Season 3 confirmed for March 2016; New Details
One of the interesting systems that make up this new proposal is that players will be able to use combat strategies based on the dismemberment of the ogres, although as shown in the cinematic trailer that can be seen above, these giants will be able to regenerate their members, so it will be important to decapitate them so they do not return to combat.
"Extinction absolutely ruthless," said Kraig Kujawa, director of development at Iron Galaxy. "We are really happy with the fast and fluid gameplay and we can not wait to show them behind closed doors at E3."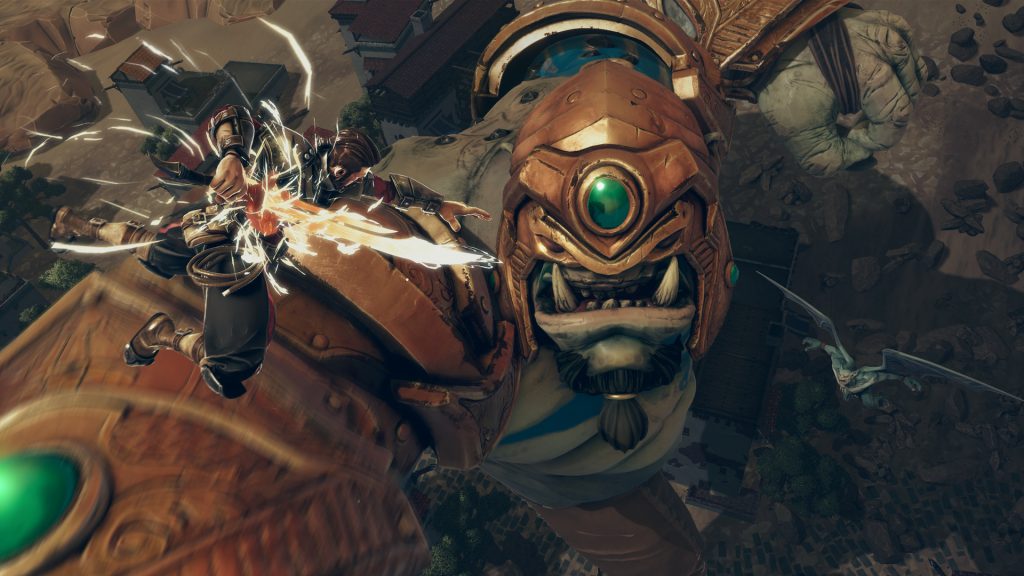 Derek Neal, Executive Producer at Maximum Games, added:  "
As the protagonist who has a huge task – fighting huge ogres and saving humans from disaster – each player's experience will vary, since the scenarios and battle situations will never Will be identical. "
Profound campaign story. It protects the human population through an abundant campaign history, rescuing as many civilians as possible and bringing down brutal opponents.
Dynamic parallel missions. Complete numerous parallel missions with multiple goals, gaining upgrades to assist you in your campaign.
Skill-based combat. Travel horizontally and vertically, run runs on the wall, and use your whip as the impetus for devastating aerial assaults. Master the dynamic combat maneuvers to effectively cross the giant beasts and expose their weak points, progressing through different trees of ability to develop the path that best suits your style of play.
Interactive environment. Move freely around completely destructible environments, and use objects across the world for your strategic advantage.
Customized battles. Create custom battlefields with varied goals, and challenge online players to compete for the highest score.
Extinction mode. Fight against continuous hostile hordes when wave after wave of ogres and their henchmen attack without mercy.
According to the words of the project manager, they will only show gameplay behind the closed doors during E3, at the end of the video you can see a box with gameplay scenes that give an approximate idea of ​​how it will be the experience. We hope to have an estimated release date and more information soon. So far we know that it will be available on the PC platform and new generation consoles.