Today we have details on the two new Intel processors who will likely compete with the AMD Ryzen, we talk about the Intel Core i7-7740K and Intel Core i5-7640K, both come under the Codename Kaby Lake-X and both new processors based on the same Kaby Lake-S silicon found in the Core i7-7700K and Core i5-7600K.
Kaby Lake-X Core i7-7740K and Core i5-7640K New Details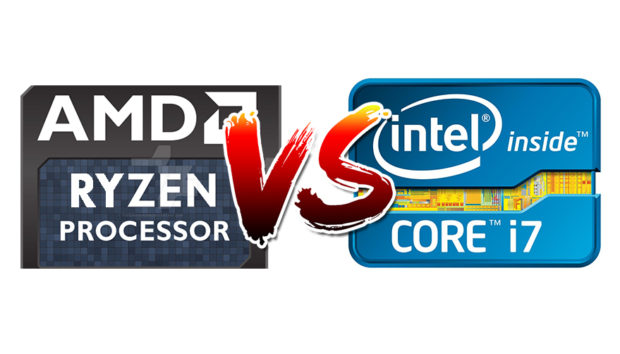 You Might Like: Intel to launch Core i7-7740K and Core i5-7640K to face AMD Ryzen
The latest known information is that both processors handle a high TDP of 112W (The i7-7700K and i5-7600K are specified with a TDP of 91 watts), and without integrated graphics so we are not facing CPUs with redesign architecture, but the integrated graphics are disabled and can be activated through the BIOS. Worst of all, that this high TDP is to offer 100 MHz speed boost, while Overclockers would benefit the most, as long as they can change the thermal compound of CPU.
The Core i7-7740K works with a base clock of 4.3 GHz – 100 MHz more than with the i7-7700K. Turbo frequencies are not known, but it could be 4.6 GHz as a possibility. The i5-7640K achieves a base frequency of 4.0 GHz – 200 MHz more than the i5-7600K. The i5-7640K might be able to process eight threads.
In order to use these two new processors with more power consumption, 100 fastest MHz and without the iGPU activated, you must also need a new motherboard based on the LGA 2066 socket which would be announced at Gamescom 2017.
Intel Core i7-7740K and Core i5-7640K Specifications:
| CPU Model | Intel Core i5-7600K | Intel Core i5-7640K | Intel Core i7-7700K | Intel Core i7-7740K |
| --- | --- | --- | --- | --- |
| CPU Process | 14nm+ | 14nm+ | 14nm+ | 14nm+ |
| Cores/Threads | 4/4 | 4/8? | 4/8 | 4/8 |
| Base Clock | 3.8 GHz | 4.0 GHz | 4.2 GHz | 4.3 GHz |
| Boost Clock | 4.2 GHz | TBD | 4.5 GHz | TBD |
| L3 Cache | 6 MB L3 | 8 MB L3? | 8 MB L3 | 8 MB L3 |
| Memory Support | DDR4 | DDR4 | DDR4 | DDR4 |
| Socket Type | LGA 1151 | LGA 1151 | LGA 1151 | LGA 1151 |
| TDP | 91W | 100W | 91W | 100W |
| Price | $242 US | TBD | $339 US | TBD |
Via: PCGH