Today new have new details regarding the Intel Xe DG1, the first dedicated graphics card from the Intel camp for the gaming segment. The Intel DG1 uses the Xe (Gen12) graphics architecture and its first benchmark score in 3DMark Fire Strike can be seen below. Although the specifications are not shown, this graphics card is expected to offer 96 Execution Units, that is, 768 Unified cores, while silicon would be linked to 3GB or 6GB of VRAM memory, presumably GDDR6.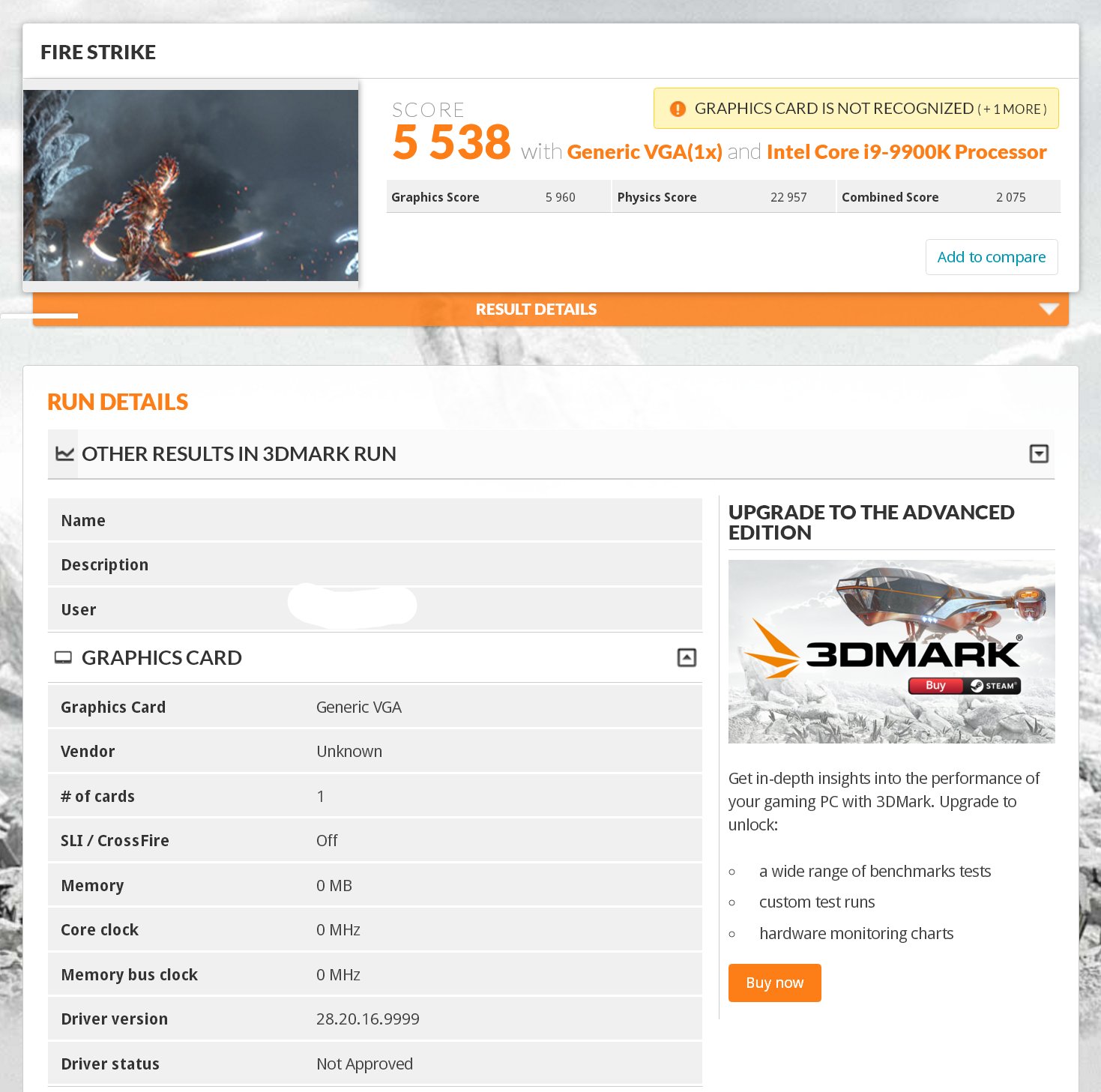 Although the specifications are not known in their entirety, but at least we have something to see its performance. In 3DMark Fire Strike benchmarking software coupled with an Intel Core i9-9900K reaching a score of 5960 points, which is translates to being less powerful than an AMD Radeon RX 560 released just over 3 years ago (+/- 8300 points), or an Nvidia GeForce GTX 1050 Ti released about 3.5 years ago (+/- 8400 points), so we are talking about a low-end GPU, since even a GeForce GTX 750 Ti released almost 6 and a half years ago gives +/- 5400 points.
With these data in hand, the launch of the Intel Xe DG1 will be much more disappointing than expected, but it must be remembered that it is Intel's first contact with the dedicated graphics market and that for now it is focusing a lot of its efforts on the software side. To see a decent product, we would have to wait for the 2021 in which we would see Intel Xe DG2, where the core count is expected to multiply up to 4x times, which would mean having, at least, a graphics card 4x times more powerful than the current one.