Intel today officially confirmed the name of its new series of dedicated graphics cards. Starting in early 2022, Intel ARC graphics cards will compete with mid-range products from AMD and Nvidia. The first GPU with the DG2 chip to make its debut will be called Alchemist, while its successor will be called Battlemage. These will be followed by the Celestial and Druid GPUs, which could feature the DG3 GPU.
Additionally, Intel has revealed an image of the first two DG2 GPUs, which appear to be the DG2-128EU and DG2-512EU GPUs. The latter is the flagship GPU for the upcoming series of desktops and mobile devices. The image also matches the one that was revealed by Raja Koduri in June.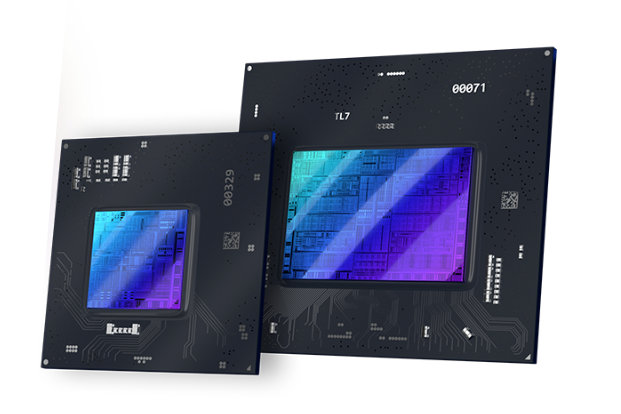 Intel also released the first gameplay demo with pre-production Arc graphics cards in action. The video does not show any framerate counters or specifications on the resolution or level of detail used, which makes it impossible to compare it with other products from AMD or Nvidia.
We can still see games like Mount & Blade II Bannerlord, Forza Horizon 4, Psychonauts 2, Player Unknown Battlegrounds, Subnautica Below Zero, Metro Exodus, Rift Breaker, Days Gone, Chivalry II, Crysis Remastered Trilogy.
Lastly, Intel is also preparing to announce its own AI-based Supersampling technology, similar to Nvidia's DLSS. Following the success of NVIDIA DLSS and the recent announcement and rapid adoption of AMD FSR, Intel really had no choice, but to develop its own supersampling solution. This is after the company had already expressed interest in the possible adoption of AMD FSR, which has become open source.
"The upcoming Intel Arc graphics products are based on the Xe-HPG microarchitecture, a convergence of Intel's Xe LP, HP and HPC microarchitectures, which will deliver compute efficiency and scalability with advanced graphics features.

Alchemist, the first generation of Intel Arc products, will feature hardware-based ray tracing and AI-powered supersampling, and will offer full support for DirectX 12 Ultimate. "