Intel roadmap related to its manufacturing processes has been leaked, and we can confirm that Intel will reach 7nm next year along, with the manufacturing process of 10nm ++ (so Tiger Lake is 10nm +). A year later, we will have the improved 7nm in the form of 7nm +, and by 2023, the 7nm ++.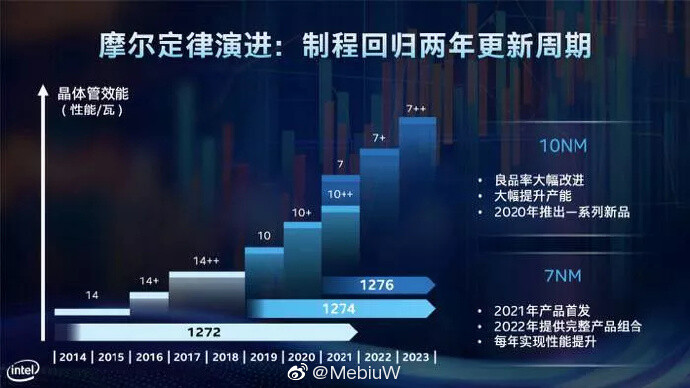 You Might Like: TSMC 5nm can increase density by up to 84-87% compared to 7nm
This officially implies that in 2021, while Intel reaches 7nm and 10nm ++, AMD will already be established at refined 5nm (N5P). We remind you that this year we will have @ 5nm processors, but for mobile devices from Apple and Huawei. Additionally, TSMC will offer a cheaper intermediate jump in the form of 6nm.
In early 2022, we should be faced with the TSMC 3nm manufacturing process for Samsung while Intel will be at 7nm +. In the last date shown, 2023, we only know that Intel will be with 7nm ++, being logical that the entire mobile market, and even AMD, is already based on 3nm.
To give us an idea, one year after 7nm, the company has not yet revealed the density of the transistors, very important information, since rumors indicate that they are expected to be able to pack between 200 and 240 million transistors per mm2, exceeding TSMC's 5nm manufacturing process in density, and if that is so, when Intel reaches 5nm it should exceed 3nm for TSMC and Samsung.