Intel announced that the jump to 10 nanometers (10nm) will show a performance improvement of up to 40 percent compared to its current processors manufactured at 14nm lithography.
Intel promises up to 40% extra performance with 10nm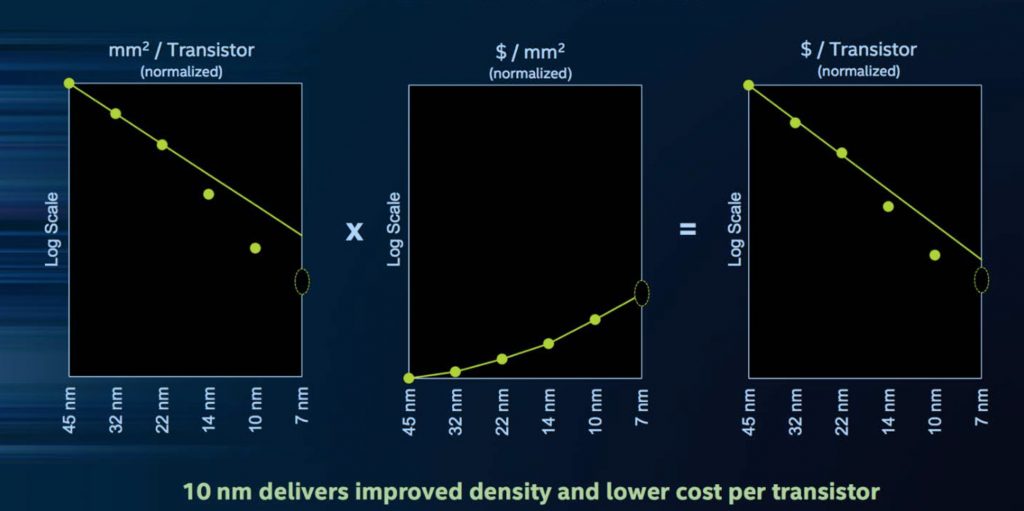 As indicated this week at its "Tech Day" event, with the 10nm node, the company claims it can offer a 2.7x improvement in transistor density compared to its products at 14nm. Because of the minimum gate pitch is reduced from 70nm to 54nm and the minimum metal pitch falls from 52nm to 36nm. This allows a density of logical transistors of 100.8 mega-transistors per square millimeter, which is estimated to be double the competition with 10nm chips (Samsung, TSMC, Qualcomm, etc.).
Apart from that, the jump from 14nm to 10nm will bring additional improvements. The latest node offers improved performance of up to 25 percent with 45 percent less power consumption. An upgraded next version of the 10nm process known as " 10nm ++ " will increase this performance by an additional 15 percent, while reducing energy consumption by another 30 percent.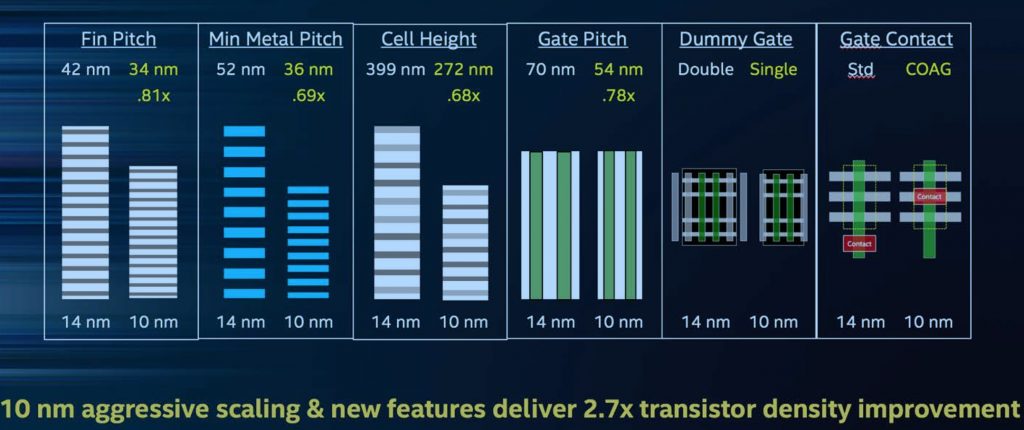 For now under the paper everything is looking really nice, but if we look at the history of Intel we can't confirm anything until we have 10nm processors. For now Intel all what I can say that Intel sounds far away and smoke, although with Ryzen CPUs, AMD has done their job very well, but now Intel is forced to offer an architecture worthy of replacing the last gold architecture, we are talking about the Sandy Bridge released in 2011.
Via: KitGuru