Intel Optane SSD 900P is the new high performance business sector SSD from Intel camp to revive the business after its first Intel Optane SSDs have been stuck on the shelves because of poor unbalanced performance and price. This new SSD is oriented to the business sector, workstation and professionals that move a lot of heavy data (and handle better budgets).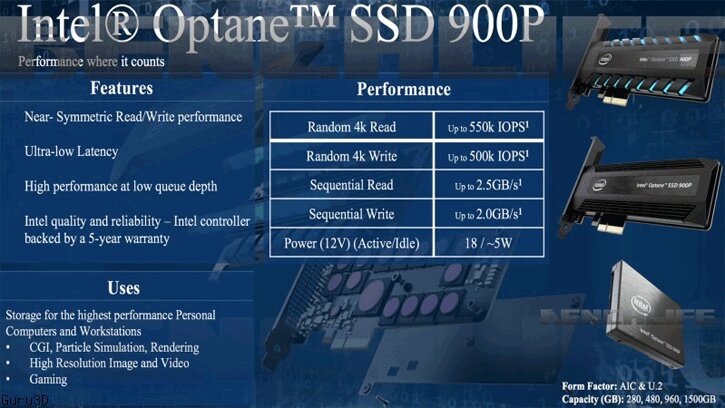 You Might Like: What interesting things are hidden in the Intel Coffee Lake technical documentation?
This unit will only be available in capacities of 240GB, 480GB, 960GB and 1.5TB offering transfer rates of up to 2,500 MB / s for reading while writing speed will reach 2,000 MB / s. With regard to 4K random read and write, we have a yield of 550,000 / 500,000 IOPS respectively with a maximum consumption of 18W. These units promise very low latency, will be available in the form of a PCI-Express x4 3.0, U.2 port and SATA III 6.0 Gbps (2.5 "). The price was not revealed, but it will be very high. For now an Optane M.2 of 32 GB is selling for around 85 euros.
Intel Optane SSD 900P official launch will take place on October 27 during CitizenCon, an event for Star Citizen fans.