The Dutch store already starts pre-ordering Intel Optane SSD 900p units, which will arrive with a PCIe 4.0 connection interface and backward compatibility with PCIe 3.0 and PCIe 2.0
Optane drives developed by Intel have not yet shown their full potential. The Intel Optane drives that have hit the general market are units that can only be installed as cache drives and only on Kaby Lake motherboards onwards. These units compete against SSDs and M.2 SSD / PCI, so it is not necessary to purchase these units and install them in the system, as their utility is reduced.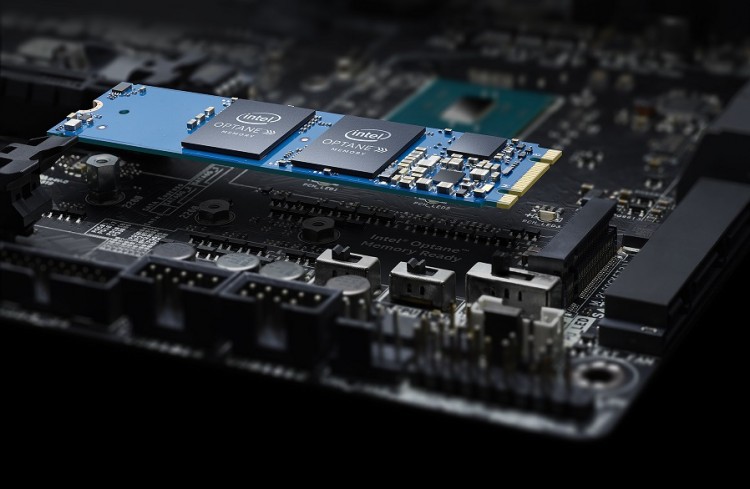 A few weeks ago we talked about the Intel Optane SSD 900p drives, which are known to be very little. These units have their main feature, the use of the PCIe 4.0 interface. This information comes from the Dutch media HWI, who have already seen these units in Centralpoint store (taking pre-order) and they will begin to distribute new units from tomorrow morning. These Intel Optane SSD 900p drives will be available in two versions, one via U.2 connection with an optional converter from M.2 to U2 and other with PCIe card. The store will initially launch the 240GB units at a price of around 600 € and the units of 480GB will be around 1000 €.
These new units must offer awesome IOP rates. In addition, these are the first units compatible with PCIe 4.0 technology, something that guarantees us a bandwidth of 8GB / s and logically, as already discussed when announcing this technology, will be compatible with PCIe 3.0 and PCIe 2.0. We must remember that these units are based on XPoint 3D memory, which offer sequential read rates of 2,500MB / s and sequential writing speed of 2,000MB / s.