Intel has announced its plans to return to the game, and has indicated that the game will start offering its 10nm manufacturing process with Ice Lake CPUs, starting shipments during the month of June, coinciding with leaks that this movement is linked to very low power consumption portable CPUs with a 2 cores configuration.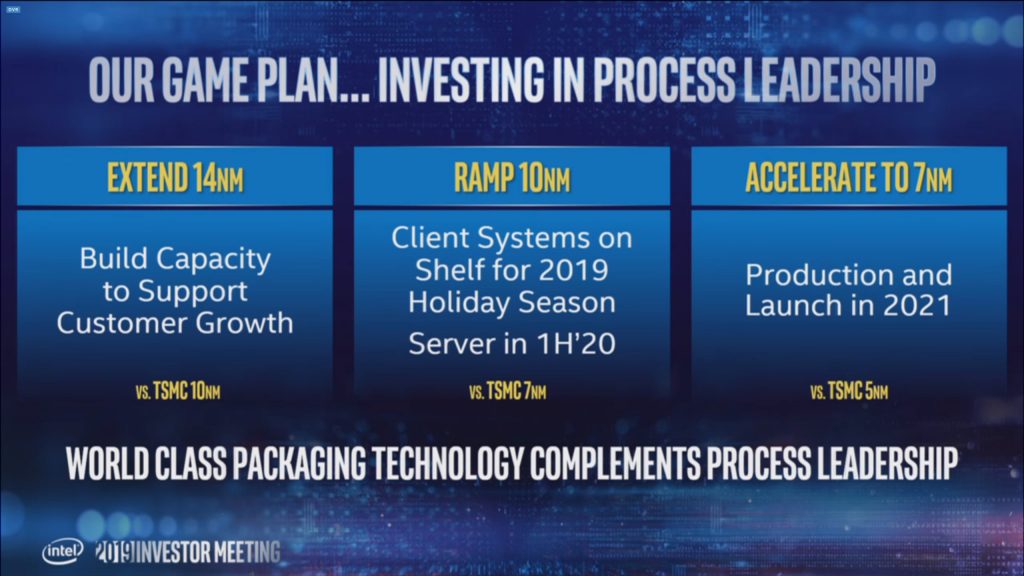 Moving forward in time, in 2020 we will have the 10nm + , and in 2021 the 10nm ++ next to the 7nm. The 7nm + will arrive in 2022 and 7nm ++ will arrive in 2023, promising to increase the density by 200% compared to 10nm. On the other hand, the 14nm ++ will continue accompanying us until the year 2021.
Regarding the 14nm, the company promises that its 10nm will increase its density by up to 270 percent, double the speed of video transcoding, graphic performance, and even tripple performance in Artificial Intelligence and wireless connectivity.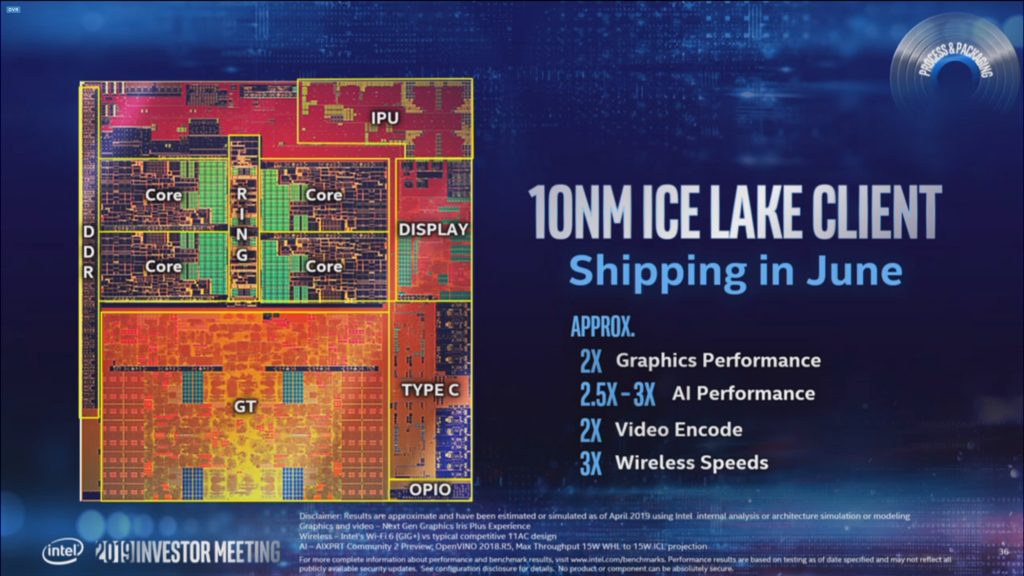 " 10nm manufacturing process technology: the first mass-produced 10nm processor will give life to a portable PC platform under the name of" Ice Lake ", which will begin shipping in June.

The Ice Lake platform will make the most of 10nm along with architectural innovations. It is expected to offer up to 3 times faster wireless speeds, 2 times faster video transcoding speeds, 2 times faster graphics performance, and Artificial Intelligence (AI) performance 2.5 to 3 times faster than products of the previous generation. "
Regarding the graphics, at the end of this month, during Computex, Intel Graphics will have an event, but for now we know that the first Intel Xe @ 7nm graphics will arrive in the year 2021 for the data centers, so it is expected that consumer GPUs can arrive during the same year or one year later.
What is known, is that Intel Xe @ 10nm GPUs for consumption will arrive in next year (2020) for both the multimedia market and gaming, thus facing the 7nm of AMD and Nvidia.