Intel has decided to boost sales of its Core i3-7350K, dual-core processor based on the Kaby Lake @ 14nm architecture, focused on Overclockers. Its price for foreign land is reduced from $ 184 to $ 149, which translates at a rebate of $ 35 for this processor with two physical and threads @ 4.20 GHz without Turbo Boost frequencies (no Turbo Boost is available in the Core i3 family) and according to Bit-Tech it is easily and affordably Overclockable "to 4.8GHz or 4.9GHz". The funny thing about all this is that the Core i3-7350K is intended for Overclockers, so you have to invest at least about 20 euros in a decent CPU heatsink.
Intel Lowers Core i3-7350K Price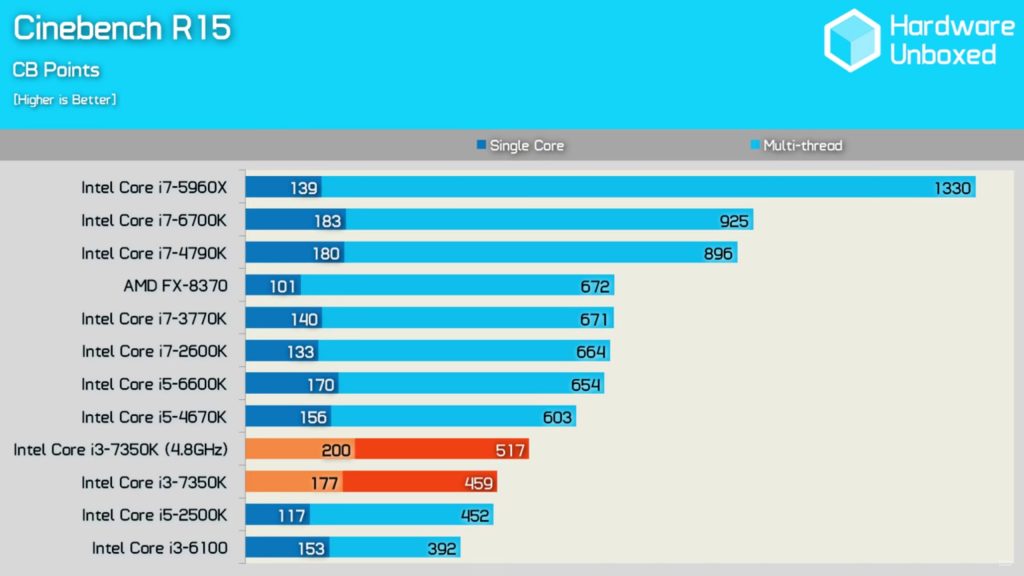 You Might Like: Intel Core i3-7350K Performs Almost Same As Core i5-2500K Released In 2011
So far everything is very nice, until we talk about the Ryzen 5 1500X and Ryzen May 1400 processors, 4 cores and 8 threads with heatsink included in between 210 and 190 euros respectively form.
In April we announced that Intel was accelerating its CPU and platform because of AMD. Value cuts could likewise be a piece of Intel's smart strategy. We should see presently if any huge new declarations are made by Intel at Computex 2017.