AMD will announce its next-Gen CPUs Ryzen on 2nd March, a serious threat to the hegemony of Intel. In recent tests from AMD side we have already seen that the flagship CPU from AMD Ryzen surpasses an Intel Core i7-6900K (1,200 euros) with almost half price tag. Now, according to the recent reports, Intel is allegedly preparing to launch two new CPUs to face AMD Ryzen: the Intel Core i7-7740K and Core i5-7640K.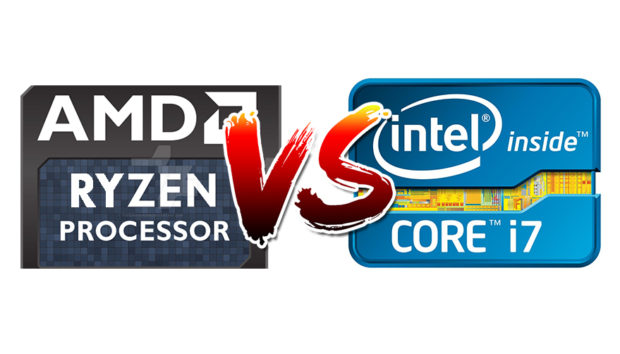 You Might Like: AMD Ryzen R7, R5 and R3 Lineup Leaked: 17 CPUs with 8, 6 and 4 cores
Intel Core i7-7740K
It would be the refresh variant of the Core i7-7700K, where its base frequency increases by 100 MHz to reach 4.30 GHz at the expense of a much higher TDP passing from 91 to 100W. At the moment we don't have information on Turbo Frequency, but it would be 4.60 GHz (Vs 4.50 GHz).
Core i5-7640K
The i5-7640K, however, could be another beast entirely. A gain of 200 MHz to reach 4.0 GHz (vs 3.8) with TDP also reach to 100W. The most important thing here is that the Core i5-7640K would have the Hyper-Threading technology, something seen for the first time in a Core i5 CPU. On the other side all AMD Ryzen CPUs have SMT technology (Hyper-Threading) and available with 4, 6 and 8 cores.
If true, this is a bold move for a typically conservative company. It seems to me that adding Hyper-Threading to an Intel Core-i5 would cause unneeded competition between two Intel processors. What spend extra on an i7 if you can get the i5 for less? What I would like to see is some 6 or 8 core 1151 processors from Intel.
Intel Core i7-7740K and Core i5-7640K Specifications:
| CPU Model | Intel Core i5-7600K | Intel Core i5-7640K | Intel Core i7-7700K | Intel Core i7-7740K |
| --- | --- | --- | --- | --- |
| CPU Process | 14nm+ | 14nm+ | 14nm+ | 14nm+ |
| Cores/Threads | 4/4 | 4/8? | 4/8 | 4/8 |
| Base Clock | 3.8 GHz | 4.0 GHz | 4.2 GHz | 4.3 GHz |
| Boost Clock | 4.2 GHz | TBD | 4.5 GHz | TBD |
| L3 Cache | 6 MB L3 | 8 MB L3? | 8 MB L3 | 8 MB L3 |
| Memory Support | DDR4 | DDR4 | DDR4 | DDR4 |
| Socket Type | LGA 1151 | LGA 1151 | LGA 1151 | LGA 1151 |
| TDP | 91W | 100W | 91W | 100W |
| Price | $242 US | TBD | $339 US | TBD |
via: cpchardware