Yesterday we covered the details about AMD Summit Ridge CPUs, which confirms frequency and price of AMD Zen SR7, Zen SR5 and Zen SR3 and today we have leaked details about the prices of Intel Kaby Lake Intel Core i7 and Core i5 CPUs, with prices ranging from 235 to 434 euros. For Intel Core i3 family, we only know that the top-end line processor, the Core i3 -7350K would go on sale for around 170 euros. In any case, higher than the initially expected, but for now its a rumor so take with a pinch of salt.
Intel Kaby Lake: Leaked Prices Of Core i7 And Core i5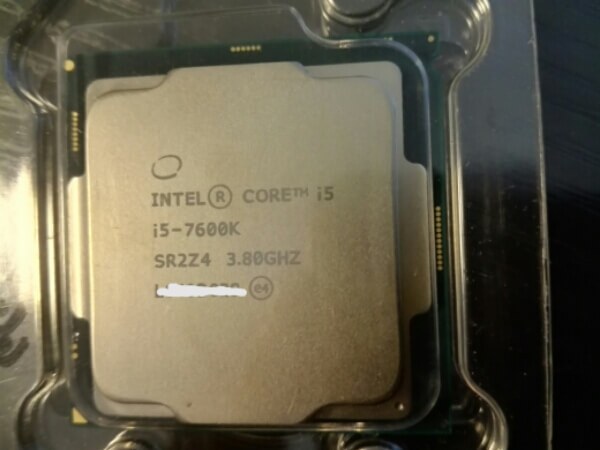 You Might Like:Intel Kaby Lake Core i5 7600K Pictured, Specifications Revealed
| Kaby Lake | Price |
| --- | --- |
| Core i5 7400 | € 235 |
| Core i5 7500 | € 253 |
| Core i5 7600 | € 277 |
| Core i5 7600K | € 301 |
| Core i7 7700 | € 386 |
| Core i7 7700K | € 434 |
Thus, we know the prices of the most basic CPUs for middle and high – end, there are two webshops in the Netherlands listing the prices and we have picked the one with the lowest prices, which is central point.
We remind you that Intel Kaby Lake CPUs will retain support on current generation motherboards with the LGA 1151 socket. However, they are releasing with a new line of motherboards called the 2xx series for example Z270 etc. The shop is mentioning the expected stock availability on 10th December, 2016.
| Model | Cores / Threads | Freq.Núcleo | L3 Cache | TDP | Socket |
| --- | --- | --- | --- | --- | --- |
| Core i7-7700K | 4/8 | 4.20 GHz | 8 MB | 95W | LGA1151 |
| Core i7-7700 | 4/8 | 3.60 GHz | 8 MB | 65W | LGA1151 |
| Core i7-7700T | 4/8 | 2.90 GHz | 8 MB | 35W | LGA1151 |
| Core i5-7600K | 4/4 | 3.80 GHz | 6 MB | 95W | LGA1151 |
| Core i5-7600 | 4/4 | 3.50 GHz | 6 MB | 65W | LGA1151 |
| Core i5-7600T | 4/4 | 2.80 GHz | 6 MB | 35W | LGA1151 |
| Core i5-7500 | 4/4 | 3.40 GHz | 6 MB | 65W | LGA1151 |
| Core i5-7500T | 4/4 | 2.70 GHz | 6 MB | 35W | LGA1151 |
| Core i5-7400 | 4/4 | 3.00 GHz | 6 MB | 65W | LGA1151 |
| Core i5-7400T | 4/4 | 2.40 GHz | 6 MB | 35W | LGA1151 |
Via: GURU3D