We had been hearing rumors for many months that Intel DG1 would be Intel's first dedicated graphics for the "gaming" segment, although at the time of reality it came as the Intel Iris Xe MAX, a dedicated GPU for laptops. But finally, today Intel revealed that Intel Xe is coming to desktops from a collaboration with Asus and Colorful, who designed their own PCB and cooling system to bring this GPU to life.
Intel DG1 uses a 10nm SuperFin manufacturing process developed by Intel itself that has 80 Execution Units inside (vs 96 of the Intel Xe MAX) that gives us a total of 640 cores at a frequency that was not revealed, coupled with 4 GB of LPDDR4X RAM combined with a 128-bit memory interface, gives us a bandwidth of just 68 GB / s with a TDP of 30W.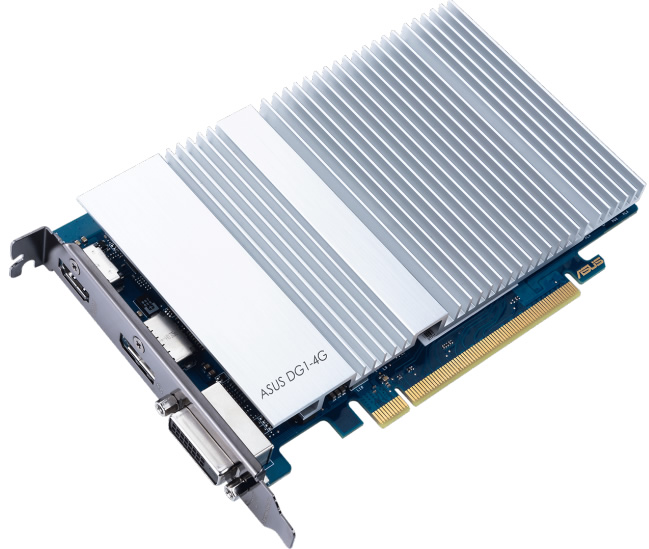 You Might Like: Intel Xe Running Battlefield 5 in 1080p / 30FPS with High Settings
The new graphics cards also features three display outputs; hardware video encoding and decoding acceleration, including support for AV1 decoding; Adaptive Sync; Support for Display HDR and artificial intelligence capabilities thanks to DP4a deep learning inference acceleration.
"Intel has co-designed and collaborated with two ecosystem partners, including Asus, to launch Intel Iris®Xe Discrete Desktop Graphics Cards (codenamed" DG1 ") in systems targeting mainstream and existing users. Small and Medium Businesses Cards will be sold to system integrators who will offer discrete Iris Xe graphics as part of pre-assembled systems.
Following the launch of Intel Iris Xe Max for Laptops, Intel's first Xe-based discrete graphics processing unit, Intel and its partners saw an opportunity to better serve the high-volume, high-value desktop market with enhanced capabilities. graphics, display and media acceleration."