Apparently Intel had a hidden weapon to compete with 16 cores of AMD Ryzen Threadripper, and this weapon by the name of Intel Core i9-7980XE would be the true high-end processor from Intel. According to the leaked slide of the company, this CPU would have a TDP of 165W and also using the LGA2066 socket.
Intel Core i9-7980XE: 18 cores and 36 threads to compete with AMD ThreadRipper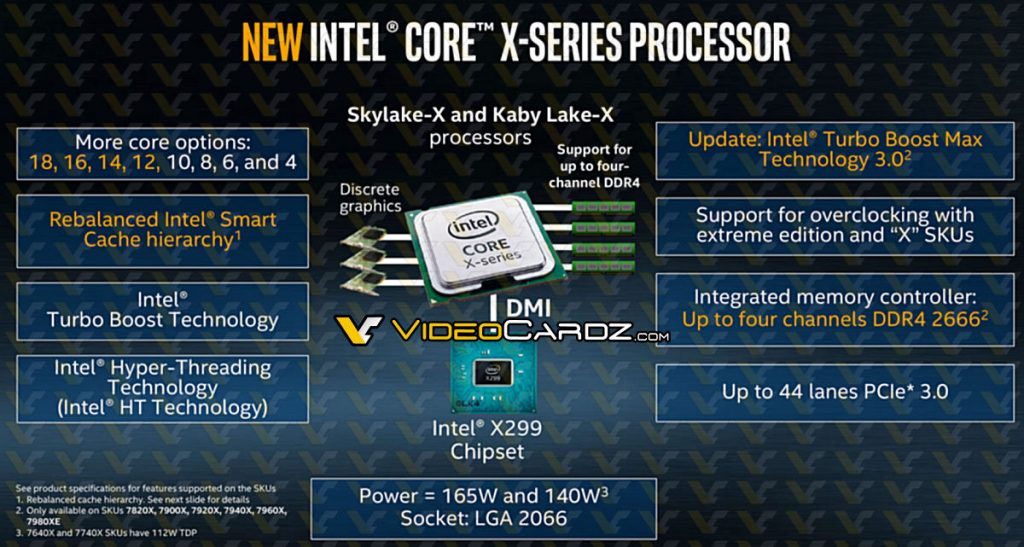 You Might Like: Skylake X and Kaby Lake X for the Intel X299 platform will be announced on May 30, and June 26 for sale
This new high-end CPU will cost thousands of euros, unless Intel seeks to offer an aggressive price, which would be the only way to encourage users not to look at AMD Ryzen Threadripper.
Thanks to the leaked slide, it has been confirmed that we will have processors of a great variety of cores, although, at best, it will be limited to Quad Channel configurations with DDR4 @ 2666 MHz memory and at a disadvantage compared to AMD Ryzen due to the 44 lines PCI-Express 3.0 that it is able to handle. This processor will belong to the Kaby Lake X family, where the Core i5, Core i7 will debut with the new box that will also offer the Core i9. This family would be announced at Computex 2017.
Alleged Specifications of Intel Core-X Series
Processor
Cores/ Threads
L3 Cache
PCIe Lanes
Base Clock
Turbo Clock 2.0
Turbo Clock 3.0
Launch
Core i9-7980XE
??
??
??
??
??
TBD
Core i9-7960X
??
??
??
??
??
TBD
Core i9-7940X
??
??
??
??
??
TBD
Core i9-7920X
??
??
??
August
Core i9-7900X
June
Core i9-7820X
June
Core i9-7800X
–
June
Core i7-7740K
–
June
Core i5-7640K
–
June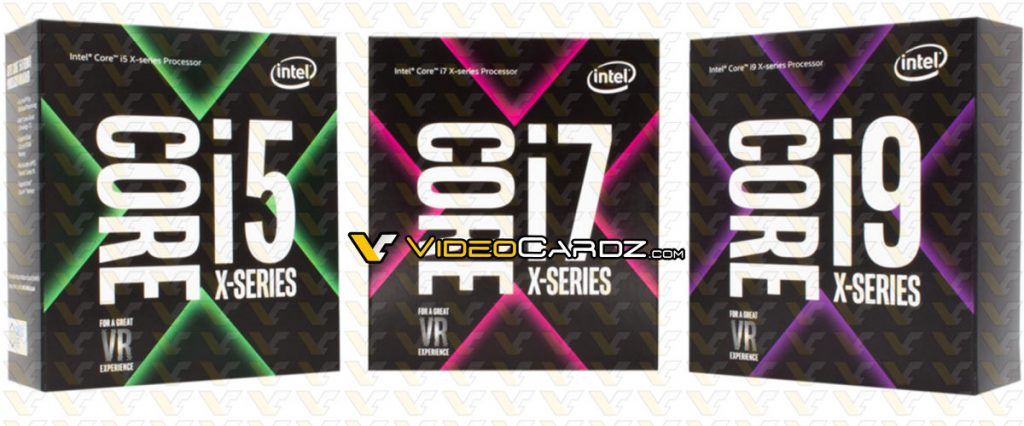 Via: Videocardz