As we all know, Intel Corporation is preparing to launch the 8th Gen Coffee Lake processors on August 21 and today we have synthetic benchmarks of the flagship processor from Intel's next-Gen processors, revealing the level of performance of not yet released chip. This time, the six-core Core i7-8700K was seen in 3DMark 11 performance test, the result of the Physics subtest which directly depends on the processing power of the CPU.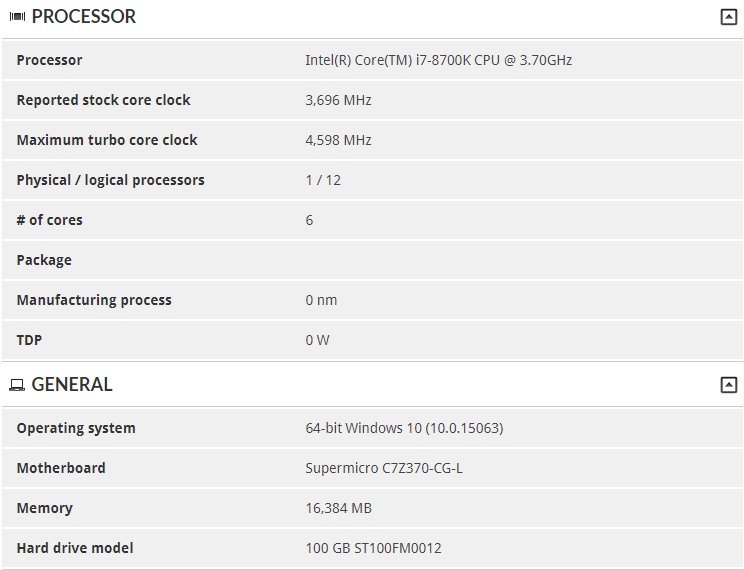 The Intel Core i7-8700K processor has six physical cores with Hyper-Threading support, a nominal TDP of 95W, 12MB of L3 cache and a dual-channel DDR4-2666 memory controller. The operating frequency of this chip is in the range from 3.7 to 4.7 GHz in Turbo-Boost mode.
You Might Like: Intel Coffee Lake Core i7-8700K, i7-8700, i5-8600K and i5-8400 CPUs Specifications
As part of the tested system, it was equipped with the Supermicro C7Z370-CG-L motherboard coupled with 16 GB of RAM and Radeon RX 480 graphics card.
As for the results themselves, in the Physics sub-test, the performance of the Core i7-8700K (about 14,000) operating at nominal frequencies was comparable to the speed of the Overclocked eight-core chips Ryzen 7 1800X and Ryzen 7 1700X. The truth is to keep in mind that this is a synthetic benchmark and how well the new "six-core" will show itself in reality remains to be seen after its release.