In the foreseeable future, Intel Corporation will bring to the market a family of Coffee Lake desktop processors, led by a six-core Core i7-8700K chip. And today we have first leaked benchmarks of Intel Core i7-8700K, allowing you to compare its performance level with available solutions in the market.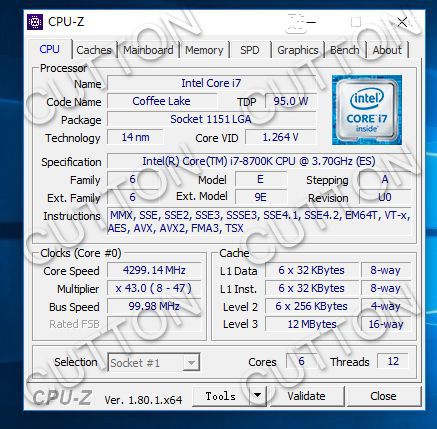 You Might Like: Unofficial prices for Intel 8th Gen Coffee Lake desktop processors
Recall that the Core i7-8700K has six physical cores with support for Hyper-Threading, equipped with 12 MB of cache in the third level and operates at a frequency of 3.7 to 4.5 GHz. This CPU has LGA1151 design characterized by a nominal TDP of 95 W and will work with motherboards based on the Intel 300 series chipset. The estimated cost according to available data, will be about 380 dollars.
As you know, Intel promises a 50 percent increase in the performance of the Core i7-8700K compared to the Core i7-7700K from the Kaby Lake-S family, and the results generally confirm the chipmaker's statement.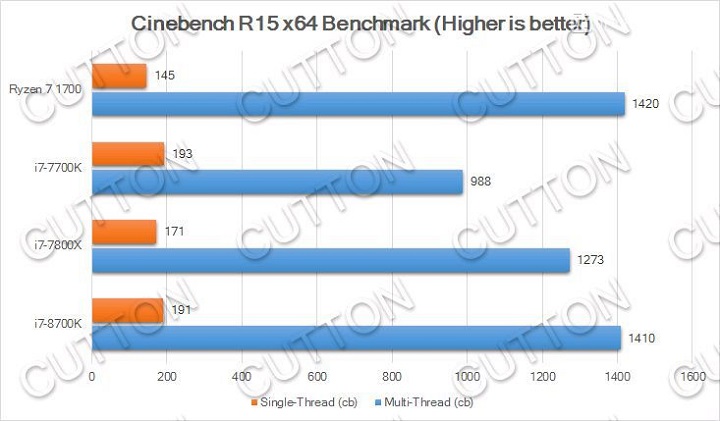 In the Cinebench R15, Cinebench R11.5, wPrime 2.10 and Fritz Chess benchmarks, the new "six-core" with a noticeable margin bypasses the Core i7-7700K (4 cores / 8 threads, 4.2 / 4.5 GHz) and Core i7-7800X (6 Cores / 12 threads, 3.5 / 4 GHz). In Cinebench tests, the CPU that was not released yet showed almost similar performance to Ryzen 7 1700, which operates eight physical cores with Multithreading support.
As for single-threaded performance, the Core i7-8700K is expected to be comparable to the top-end solutions of the Kaby Lake-S family. As you know, the solutions of Coffee Lake-S from the point of view of microarchitecture will not differ significantly from the chips of the previous generation, and a significant increase in productivity will provide an increased number of cores. In wPrime, the Intel Core i7-8700K managed to beat every CPU in a single thread and even multi-thread performance. Intel Core 8th generation Coffee lake processors will be released in the middle of autumn.
In the older Cinebench R11.5 benchmark, the Core i7-8700K was faster than AMD's 8 core chip in both single and multi-threading tests. You can see a run down of these benchmarks below: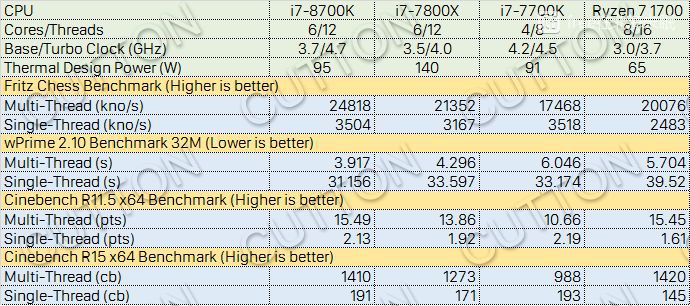 Source:
WCCFTech