Today, we have leaked benchmarks of Intel Core i5-12600K in two tools, the AIDA64 and the CPU-Z. In both cases, processor was paired with DDR5 @ 6400 MHz RAM, while the CPU was cataloged as "ES" (Engineering Sample), so it does not represent the real performance, which is always expected to be higher in its final retail version.
The Intel Core i5-12600K offers a 10-core configuration, which is divided into 6 high-performance P-Core @ 4.50 GHz cores (1-2 @ 4.90 GHz Turbo), while the 4 low-power E-Core @ 3.40 GHz (1-2 @ 3.60 GHz Turbo). These cores are powered by 20MB of L3 cache, not to mention integrated graphics based on Intel Xe architecture.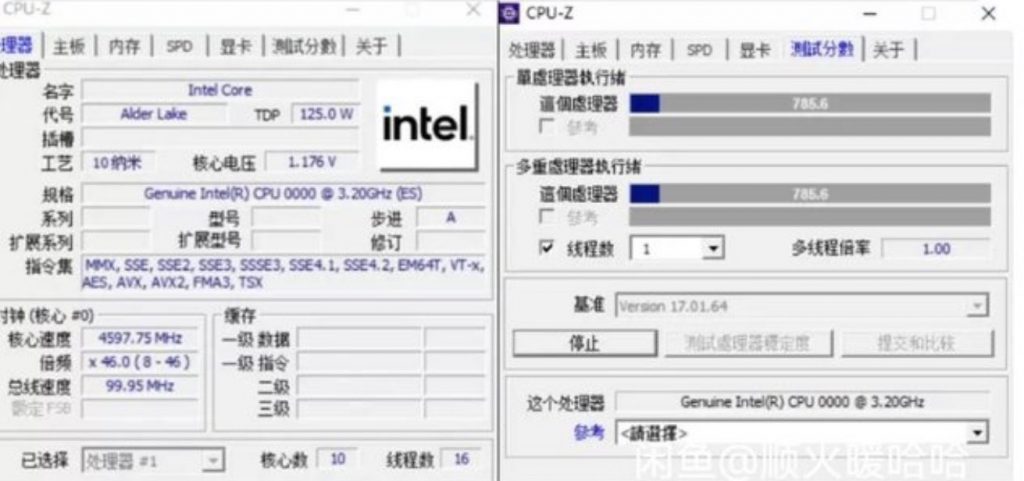 You Might Like: Alder Lake with Intel 7 process node offer + 19% IPC improvement over 11th
In CPUz, this processor offered a single core performance of 785.6 points. For reference, the fastest CPU to date in said benchmark is the AMD Ryzen 9 5900X with 648 points, so we are talking about a performance difference of 21 percent.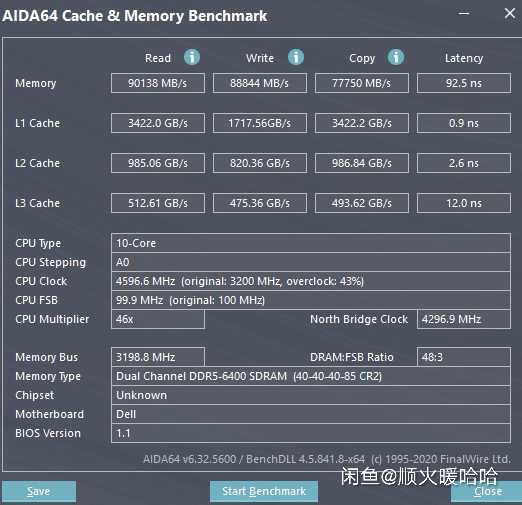 If we go to AIDA64, the DDR5 @ 6400 MHz CL40-40-49-85 RAM offered read speeds of 90 GB / s with a high latency of 92.5ns. For reference, a simple G.Skill Trident Z Royal @ 4000 MHz offers 55 GB / s with 50.7ns latencies, or a G.Skill Trident Z Royal Elite @ 3600 MHz CL14 offers 51 GB / s with 46.8 nm.
This data can still improve, perhaps it will reach the 100 GB / s barrier and latency will be refined, although not much is expected with first generation of DDR5 modules.
via: @ harukaze5719