[Rumor] After the leak of an Intel Coffee Lake CPU, which would be an Intel Core i5 processor with 6 cores along with 6 threads at a frequency of 3.50 GHz, Sisoftware (Computer analysis, diagnostic and benchmarking software) revealed a new surprise. Intel Coffee Lake CPUs would be compatible with LGA1151 motherboards, or in other words, all motherboards based on the Intel 100 chipset and the recently released Intel 200.
Intel Coffee Lake CPUs would be compatible with LGA1151 Motherboards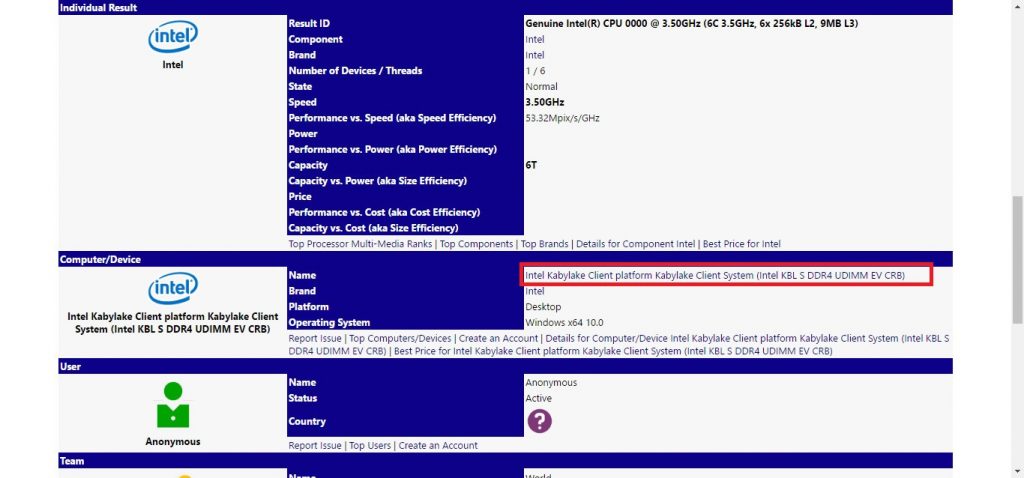 You Might Like: Intel Skylake X and Kaby Lake X Will Arrive On May 30 – LGA2066 Socket
We don't know if it has been a choice of the motherboard manufacturers, who have not yet been able to redeem the new motherboards with the 200 series chipset, so it is expected that a BIOS update will do the job fine to run new processors on Intel 100/200 series chipset motherboards. Although this would lead to the less sale of motherboards based on the Intel 300 chipset.
From the above screenshot you can see that Intel Coffee Lake 6 Core processor was tested on a motherboard for the Kaby Lake S platform endowed with a 200 chipset series. This means that there is a direct possibility that users with Intel 100/200 chipset motherboard can run new processor without the need to purchase a new motherboard.