Intel Coffee Lake desktop processors, whose debut is due in the next few months, are increasingly becoming the subject of discussion. Not so long ago, the specification of six-core solutions for the Core i7 and Core i5 lines appeared on the web, but unfortunately nothing was heard about the forthcoming models of the Core i3, Pentium and Celeron series.
Intel Coffee Lake Core i3-8300 Processor will get four cores with HT support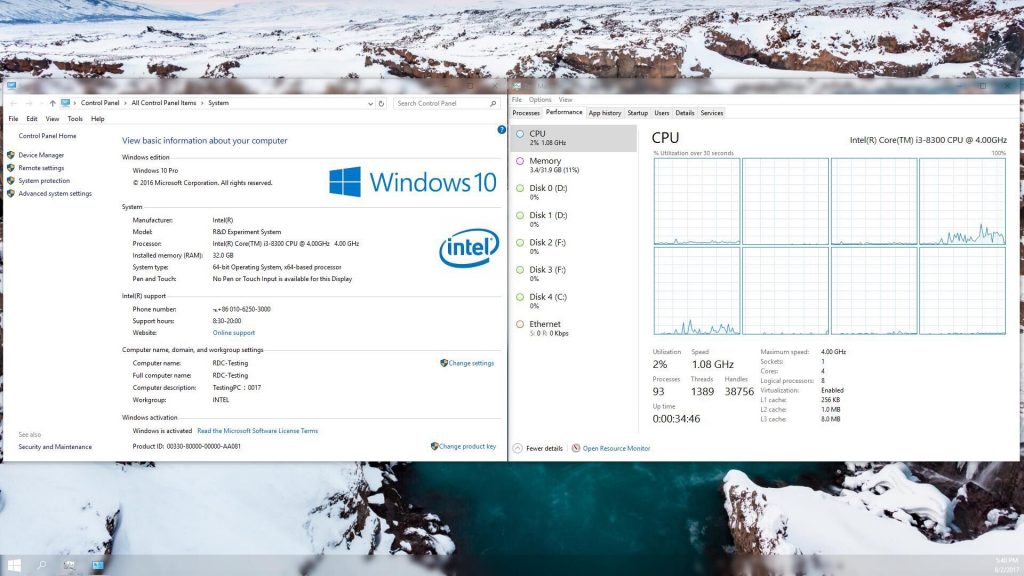 You Might Like: ASrock: 8th Generation Intel CPU 'Coffee Lake' will not be compatible with 200 Series Motherboards
Today, on one of the Chinese forums that have become a traditional source of "leaks" regarding still unreleased graphics cards and processors, a screenshot with brief characteristics of the Intel Coffee Lake Core i3-8300 Processor was published, which will lead the Core i3 in Intel's 8th generation of processors.
Judging by the data, the Intel Core i3-8300 has four cores supporting Hyper-Treading, operating at 4 GHz. The cache size of the second level is 4x 256 KB, and the capacity of the L3 cache is 8 MB. In other words, following the "revolutionary" Pentium (Kaby Lake-S) processors with Multithreading support, Intel Corporation will release no less interesting quad-core solutions Core i3, which have a performance comparable to the current models of the Core i7 line.
It is important to note once again that the information given at the moment is not confirmed so take it with a pinch of salt. However, considering the competition with AMD Ryzen processors, the output of the Core i3 with 4 core looks promising.