Following the announcement of the 28-core, 56-thread @ 2.70 GHz CPU for HEDT platform, Intel Corporation today officially introduced the new head of the family of desktop Coffee Lake processors – Core i7-8086K. The release of this CPU is timed to coincide with the anniversary of the 16-bit 8086 processor, which went on sale almost 40 years ago, on June 8, 1978.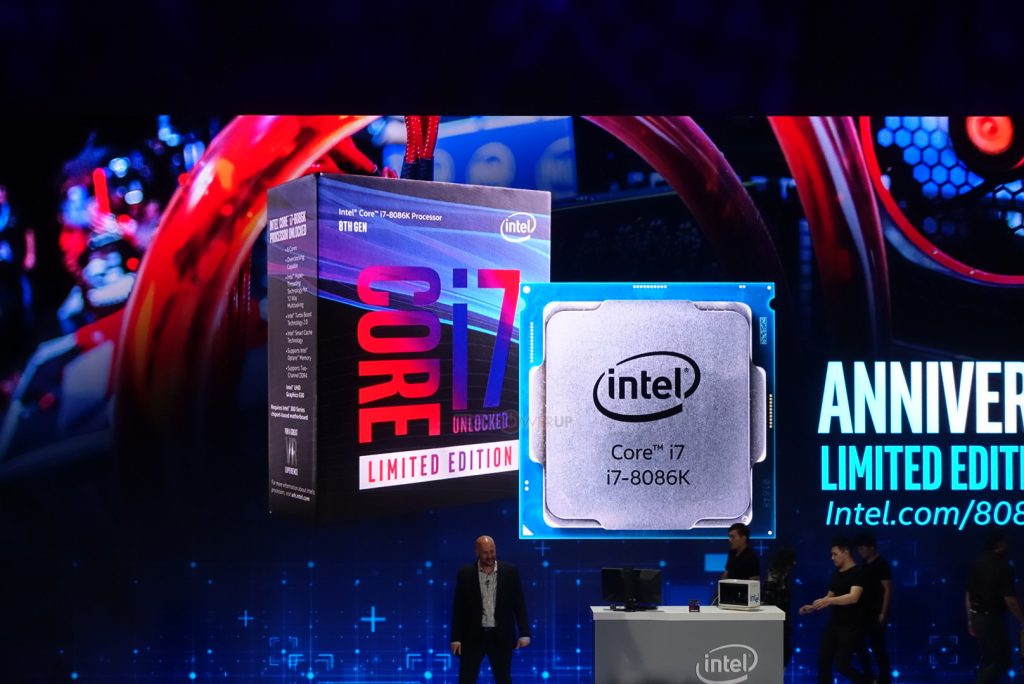 The Intel Core i7-8086K features LGA1151 socket, has an unlocked multiplier and supported by motherboards based on the Intel 300 series chipsets. The novelty in many respects inherited its technical characteristics from the already familiar Core i7-8700K. The new "CPU" has six cores with Hyper-Threading support, 12 MB of L3 cache, an integrated Intel UHD Graphics 630 graphics core, and its nominal TDP is 95 watts.
The main feature of the Intel Core i7-8086K is its operating frequencies. Out of the box the CPU operates at a stock speed of 4Ghz and 5GHz @Turbo Boost mode. We can assume that the overclocking potential of the CPU will be higher than that of the usual Core i7-8700K, but this remains to be determined in the course of independent tests.
To maximize hype around this release, Intel is going to be giving away 8,086 Core i7-8086K chips, though the company hasn't yet disclosed a price if you want to buy one.