According to market research firm Counterpoint, Huawei has already surpassed Apple, so the Chinese company is already the second largest smartphone manufacturer in the world, while Samsung is in the first place.
The report also revealed the best-selling models in the month of July. While the iPhone 7 and iPhone 7 Plus captured the first two positions, the Oppo R11 and the Oppo A57 occupied the third and fourth place. Other devices that came to the list were the Galaxy S8, the Xiaomi Redmi Note 4X and the Samsung Galaxy S8 +.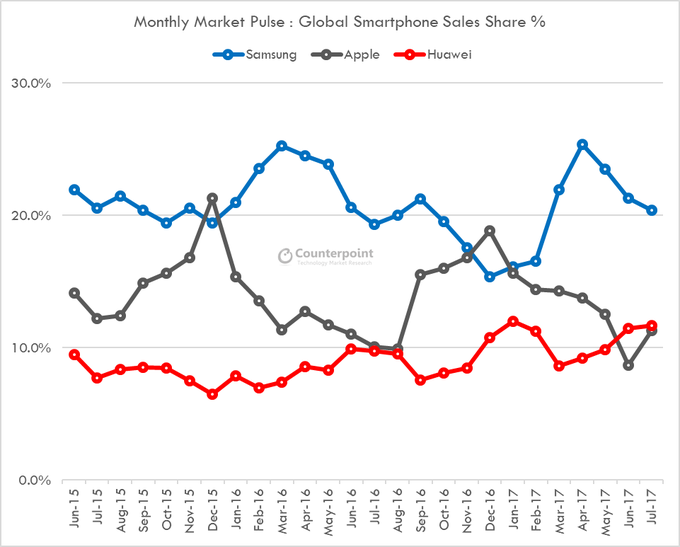 "While Huawei rose and is already the second largest brand in the world in general, it is surprising to see that none of its models have entered the top ten," the report said.

"This is due to a diversified portfolio of models that currently lacks a true device that makes him a hero. Having a diverse portfolio allows Huawei to fight on multiple fronts, recently to build brand recognition in general, something Huawei needs a lot if it wants to continue gaining participation. "
As indicated, Huawei lacks a notable hero, a top seller, and this could be the next Huawei Mate 10, to be announced in early October.
Via: GsmArena