Academic workload is very intensive today, and not all young people can cope with it without any troubles. Most of them lack time constantly, fail to perform complex assignments and prefer using an essay writing service instead of learning on their own. In fact, many difficulties may be avoided if an educational process is built reasonably. This article provides helpful tips on how to study effectively and become an excellent student. 
Attend All Lessons
This point seems obvious. But university professors doesn't always control students as strictly as school teachers. On the background of such freedom, young people are tempted to miss lessons. Besides the fact that they do not learn new material, there is also a second problem – the more lessons they miss, the more they like to do so.
Clarify Why You Need Certain Subjects In A Curriculum
An introductory lecture on discipline is an excellent reason to clarify this detail. Sometimes, it may seem that you do not need a certain discipline, because you do not see any benefit from it right now, and professors have not explained anything to you. Then ask questions. As a rule, it turns out that subjects that seemed unnecessary in the first year turn out to be very important but absolutely unlearned in the third year.
Professors provide a list of recommended literature at introductory lectures. Write it down. Sometimes, they let students choose among several textbooks. It is worth not being lazy to look them through and understand that the author sets out information most clearly. It may happen that some topics are well described in one textbook while others – in another one. That is why it makes sense to pay attention to all list items.
Keep Notes At The Lectures And Seminars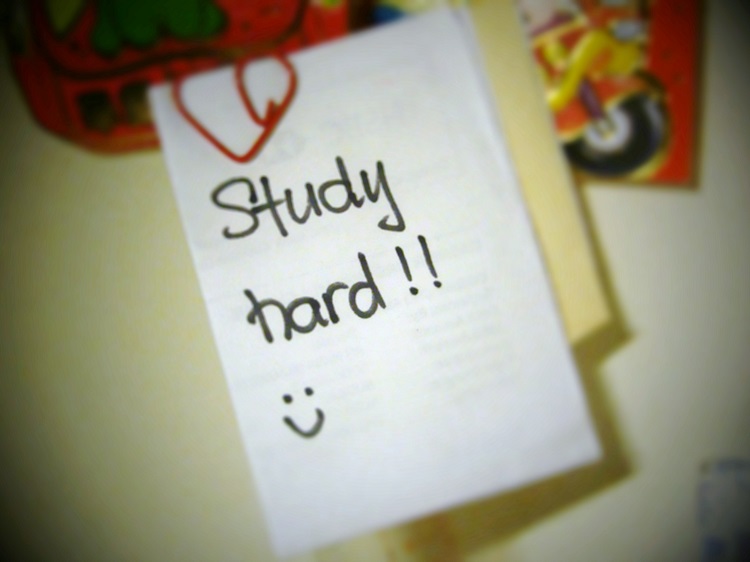 Even if you do not like a topic, it is still necessary to take notes. It is worth using pens and markers with different colors, put question marks on margins if something was not clear in the course of a lecture and there was no possibility to clarify it right away. You may return to this issue on a break or at a consultation before an exam when you will suddenly realize that you have not enough material on a certain topic.
If you missed a lecture, it is very useful to rewrite the groupmate's notes. It is better to do it by hand in order to memorize information and not simply scan a text as some people do. In addition, it is advisable to use a notebook of a person who also takes notes well, does not rewrite someone else's scribble and skip passages because of laziness and the thought that all this will not be useful.
Reread Your Notes
Reread notes taken at lectures in the evening before bedtime or immediately after coming home. This should be done not because you are a bore and have nothing else to do, but because there is the so-called forgetting curve. Even special programs for learning words were created on its basis. The bottom line is that it is better to repeat information at regular intervals for its good memorizing. You will spend half an hour or an hour on this but not feel nervous about exams, and perhaps this information will be useful at work.
Prepare For Exams In Advance
There is an image of a usual student who neglects studies for several months and learns all topics a night before an exam. It is worth not being such a student. You are very likely to forget everything after you leave a cabinet where an exam was held.
If you were studying well during a semester, exams will not be as stressful as for other students. Distribute time reasonably, eat well and have a good rest. Night sleep is of great importance for academic performance because a brain absorbs knowledge gained in this state.
Consult Your Professor
If there are any questions after a lesson, for instance, some points still remain incomprehensible, it is worth consulting a professor. Not all lecturers may appreciate your curiosity, but most of them are happy to talk more about their discipline, can give additional explanations or at least advise sources with a more detailed presentation of a tricky topic.
It is very beneficial that a professor will remember you and understand that you are a diligent learner who does not chat with friends in social networks at lectures. Each professor is pleased to know that one did not work in vain and has grateful listeners. One's good attitude can turn out to be a nice bonus on an exam.
Do Homework
Homework is not only a way of usurping student's time but also an indispensable part of an educational process. You should repeat the material received at a university and apply it in practice. It often happens that everything is clear in a classroom, but the situation changes drastically when one needs to repeat some rules and formulas on one's own. Homework is a great way to absorb knowledge and gain valuable experience. 
It is important to understand that the higher education system implies that students should spend a significant amount of time on self-study. One can agree with this, one can disagree, but you most likely will not be able to change it. Therefore, the most reasonable thing is taking this fact into account and adapting to it. As an alternative, you can order your homework at paper writing service from time to time; it can be very helpful when you have too much homework or do not know how to perform some tasks.
Enjoy Your Studies
When writing academic papers, choose really interesting topics and conduct research which may be applied in your future profession. Having found an attractive issue, you can prepare several courseworks and use them for writing a dissertation. It will be pleasant and easy to defend.
When choosing a scientific guide, look for a person who is well versed in your topic. Talk to senior students. They will dissuade you from cooperating with professors who can provoke conflicts because of their picky and capricious character.
Write courseworks and dissertations in advance. Do not postpone them until the last moment. It is also not worth downloading ready-made papers from the Internet. This approach will not help you get a good mark. In addition, you are unlikely to pass formatting and plagiarism check.
Approach a defense responsibly and prepare for it in advance. Compile slides and a presentation plan. Think over and rehearse a speech. Ask senior students and professors how is it best to organize a performance.
We hope that the tips above turned out to be useful. Believe in yourself, pay due attention to education, and then any academic heights will cease to seem unconquerable.