Whether you're an old pro or newbie to the work from home life, there's no doubt this structure presents plenty of perks, and just as many challenges. While working in the comfort of your home and your pajamas is convenient and cozy, the closeness of your bed could totally curb your motivation. On the other hand, some employees find that they're more productive without morning commutes and open office setups.
No matter which side of the debate you're on, remote work may be your reality for the foreseeable future. Lucky for you, we've come up with some helpful tips and tricks to keep you feeling motivated and productive throughout your WFH work week.
1. Stay organized
When it comes to workplace productivity, organization is key, no matter where you're working from. Being able to view your progress at-a-glance, plan tasks throughout the week, and assess how you're spending your time not only helps you keep productivity in line, but it also gives you peace of mind that keeps you motivated to stay on-task.
If you're not sure where to start with organization, check out these tips:
Make a daily to-do list of personal and professional tasks, sprinkling them throughout the day.

Use project management software to have a digital record of your tasks and to create a channel of communication and collaboration with your team.

Set up meetings with your team to discuss project updates and progress and to hold everyone accountable.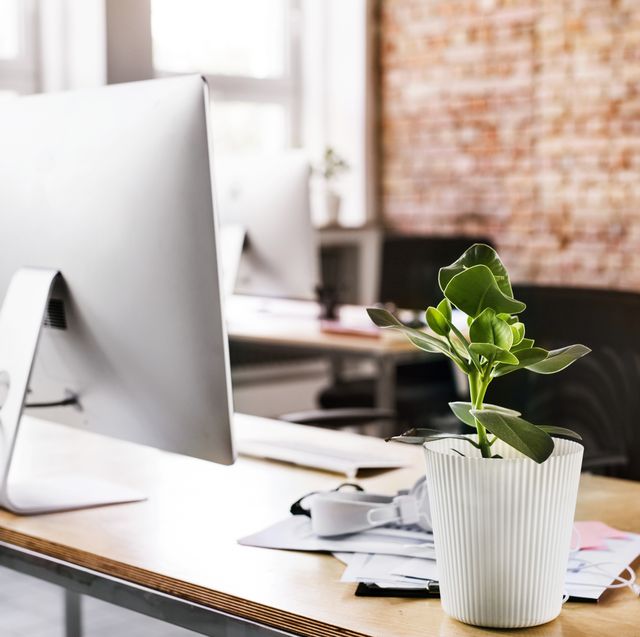 2. Manage your stress
Even if you're working in comfy clothes all day, working from home can end up being pretty stressful if you don't take care of yourself and manage your stress. Here are a few tips to help you do just that:
Create a designated workspace:

If you're able to section off your workspace so that it's away from the relaxing spaces in your home, definitely do so. Mixing your personal and professional life can get pretty messy (and stressful), so it's best to create a designated corner, nook, or home office to get your work done.
Set work boundaries:

The WFH

secret to success

? Setting boundaries. The digital world has totally blurred the lines between work time and personal time and if you want to maintain some semblance of separation, you have to set boundaries for yourself — no checking email after 5pm, no phones during family time, etc.
Lean into stress-soothing practices:

Whether you use

top notch CBD oil tinctures

, a

meditation app

, or yoga, finding something that soothes your stress is so important, whether you work from home or in-office.
Be gentle to yourself:

With the time you've saved without an AM commute and a designated lunch break, you might feel the need to be productive around the clock while you're working remotely. However, constant productivity without breaks can lead to burnout fast. Remember to take care of yourself, take breaks, and don't beat yourself up about those less productive days.
3. Embrace healthy habits
Taking care of your body has so many benefits — from maintaining your internal and external physical shape to boosting brain function, there are so many reasons to be kind to your body. Cooking yourself a healthy lunch, going on a quick walk or run, and investing in a standing desk are just a few things you can do to promote healthy habits during the workday.
4. Look for sources of inspiration
Sometimes a lack of motivation is really just a lapse in creativity or inspiration. When your workday is virtually the same week after week, it's all too easy to feel stuck. One of the best ways to regain inspiration and restore your motivation is to learn from others — read industry publications, flip through an artful magazine, or reflect on previous work to jog your mind.
5. Connect with coworkers
If you've recently transitioned into the WFH world, you may be missing those daily water cooler moments, brainstorming sessions, and lunch breaks with your colleagues. Even if you're not able to connect with your colleagues in your office space, setting up a virtual hangout or socially-distant event can be a great way to get those interactions you've been missing. 
How are you staying motivated while working from home? Share your experience with us in the comment section below.