E-books have taken the publishing world by storm, interrupting the sales of physical books and creating a new platform through which people can read and promote their books. If you are looking to publish and sell an e-book rather than a physical book, this guide will help to talk you through which publishing option is best for you, and how best you can sell your e-book to other readers.
How Do You Market an E-Book?
There are many ways in which you can market your e-Book online. Some of the most innovative methods include creating and monetizing a Youtube channel focused on books which can help you to promote your book, and crowdfunding your campaign. If you are looking for more ways to make selling on the web simple, Oberlo's guide can help you to find the best ways to make extra money and sell products online, including e-books.
You should also utilize social media channels such as Instagram and Twitter or start a blog where you can not only advertise your book to family and friends but build a large following that you can then promote your book to. There are also many author focused Facebook groups on which you can advertise your book to people that are already interested in reading. These people can then share your posts widely so that more of your target audience see your novel and add it to their to-read lists.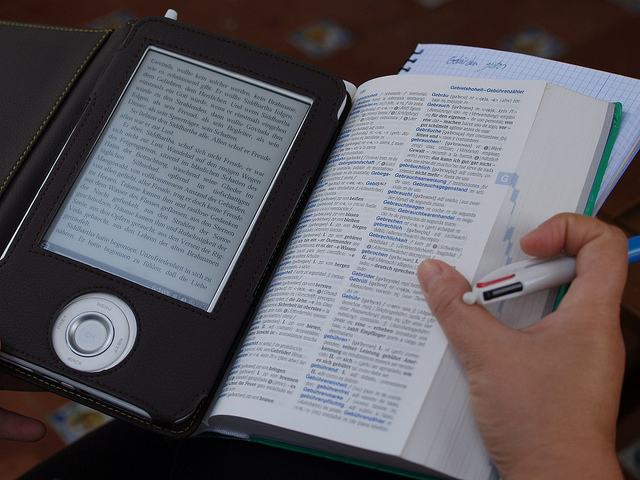 Should You Self-Publish?
Most people dream of having their debut novel published by Penguin or Vintage Publishing, opting to send their manuscripts to traditional publishers who can work with an agent and editor to help to market and promote your book, as well as sell it to traditional book-sellers on the high street, such as Waterstones in the UK and Barnes and Noble in the US.
However, mainstream publishing houses are extremely competitive, and this means that many amazing authors do not get the opportunity to sell their work through traditional publishers. If this is the case, more and more people are deciding to self-publish their e-books and physical manuscripts.
Although self-publishing can be costly, as all the funds for marketing and printing the book come out of your pocket, it is a great way to see your hard work in a physical format and attract readers. Not only this, but some successful self-published books eventually end up being published traditionally. However, it is exceedingly difficult to find an audience for self-published books, and you need to be market-savvy to do this.
What Platforms Should You Publish On?
If you want to self-publish, there are now many innovative platforms through which you can publish your books at little to no cost, such as on Amazon Kindle, which allows your books to be streamed to the general public. You can even make money from this way of publishing, as you will get a small amount of revenue from every sale. If you do not want to your book to be exclusive to Amazon, there are also many other platforms that you can use, which are either affiliated to certain e-readers or independent.