The impatient are in luck, there is already a way, which aims to be temporary, to enjoy the 280 characters tweet on Twitter, before even being active in your account.
This has been achieved through a script and has been published by Twitter user Prof9, who with a script has managed to modify the new length of the social networking platform. Although this solution is already available to all, it is possible that Twitter ends up blocking this function and we have to wait for it to arrive, sometime between now and the end of the world. If you are an impatient and want it right now, then below we leave simple steps to write 280 characters Tweet on Twitter: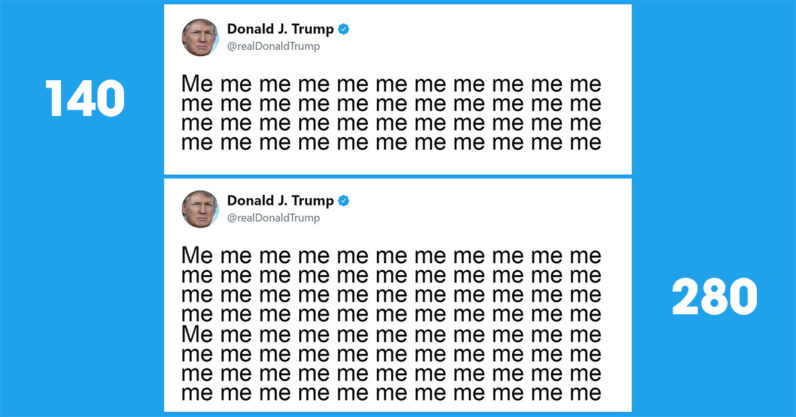 The first thing is to download Tampermonkey for the browser (it supports most popular browsers except Microsoft Edge)
Go to the Github repository and click on the 'RAW', to install the script.
The last step is to make sure that this script is functional in Tampermonkey and we can publish the tweet from the Twitter web, without major problems.
Head to Twitter and tweet! Your character counter will stay frozen at 140, but you should be able to type a full 280 characters, at which point you'll see the usual red "you've gone too far" indicator.
The 280 characters Tweet on Twitter open the door to more stupid and perhaps more elaborate stories. Be that as it may, this function seems to come to stay and there is no other to coexist with it.