A night at the casino has, in the past, been the bastion of the rich and famous.
The images it conjured up are of well-dressed people enjoying games featuring high stakes in luxurious locations. Doubtless fueled by films such as Casino Royale and Ocean's Eleven, the image of the typical casino player is one of opulence, decadence and perhaps even someone a little out of reach of the everyday gambler.
In recent years that has changed somewhat as casinos have become more widespread in provincial towns and cities across the world. No longer do you need to go to the bright lights of Las Vegas, or the sumptuous surroundings of Monaco to enjoy your table games. Instead, most big cities in gambling-friendly countries have somewhere you can indulge and, if you cannot leave the house, there are plenty of options online too.
Online casinos have been on the increase ever since the poker boom around the turn of the century. However, in recent years, they have increasingly been seen not only as a legitimate threat to physical establishments, but also an accurate and exciting recreation of the whole experience, without the need to travel.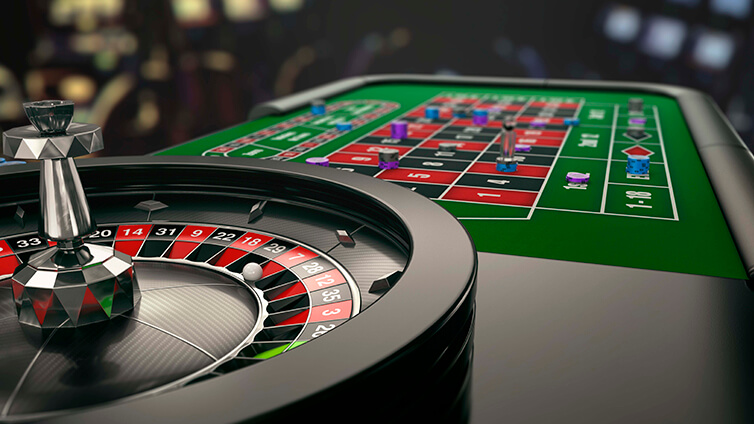 The variation of games is one aspect which has seen online providers become a powerhouse of the gaming industry. An online platform can have far more slot machines available to players than a casino, even some of the biggest in the world such as the WinStar World Casino in Oklahoma. Customers in any field love choice and now online gamers have a better choice than those in the real casinos. They even have a better choice of providers too; a trip to a typical city will offer a handful of casinos, at best, for the discerning gamer. Online, that choice is multiplied, and players can jump easily from one to another.
Prizes are also comparable, which is a big draw for players. Before online gaming, dreams of winning millions in a casino were just that for most people, dreams. Few could get to a big establishment to play for the sorts of prizes they saw on TV. Chris Moneymaker's World Series of Poker win only heightened the desire for an everyday Joe to win big and now, thanks to progressive slots, players have bagged huge sums playing online. It is another area where mobile casinos eclipse and compete with their physical counterparts.
They can even go one better and offer bonuses to new customers for signing up – which physical casino would give you money on entry? Those bonuses have helped one provider remain right on top of the game. Red Casino has seen a six-year dominion over the virtual casino world, which ultimately led to the 'Casino of the Decade Award', by offering a range of options for players, as well as the sort of strong prizes and incentives to join we see across the gaming world. They are not the only strong player on the scene either, ensuring that those wanting to play craps, blackjack or slots from their couch are well catered for.
Mobile technology has helped significantly too. Graphically, games have improved significantly and now the average tablet or smartphone can offer a visual and audio experience that desktop computers could not two decades ago. With an increase in virtual reality and augmented reality technology, the lines between online and physical are only set to become more blurred as the decade progresses.
Finally, safety has become a major factor for online players. There had been doubts in the past about the reliability of providers and whether gamers were getting a fair game, something easy to monitor and track in a bricks and mortar outlet. Since Black Friday and the subsequent reform of the industry, players are more protected than ever before. All in all, it contributes to online casinos becoming a serious threat to the more traditional gaming establishments.
If you want to improve your home gaming experience, make sure you check out our article How to Get Better at Video Games – 6 Tips That All Gamers Should Know.