Not so long ago, some people would still argue that e-sports and video games are a male hobby. However, a considerable number of beautiful and talented girls have been breaking this stereotype for years. Today we will focus our attention on at least some of them and talk about their major achievements, as well as interesting facts. 
Zainab zAAz Turki 
Female representatives are not only the prettier but no less strong or clever part of those who are engaged in cybersport. And the most beautiful representative of women's cybersport, according to most fans, is a Swedish e-sportswoman with a rather unusual and exotic name, Zainab Turki. In the CS-community, she is known under the nickname zAAz. Unusual surname, rare and memorable first name among e-sportswomen speaks about her great origin. She lives in Sweden, but she originally comes from Lebanon. 
This is true – stunning looks are not her only plus. This girl is probably the most titled CS e-sportswoman. Playing for the strongest organizations of the women's CS, such as Fnatic, MYM, and Team Alternate, are in her rich track of records, and many wish they would meet singles like her. 
ESWC 2008 gold medals and a victory in the ESL Female League in CS 1.6 are only a small part of her championship titles. With the transition to CS: GO, zAAz still does not know the bitterness of defeat, storming the Olympics women's championships with Bad Monkey Gaming. Among her recent achievements is a convincing victory at the very important Intel Katowice Challenge 2015. 
Some interesting facts: 
She

 

has won 

the audience award

 several times

,

 which indicates 

her

 great popularity among the male part of the fans.

 

Zainab

 has c

ooperated with various IT-brands 

and 

advertised products of 

Qpad

.

 

She has been 

playing

 Counter-Strike 1.6

 since 2002

. 

And in

 

2012

, she switched to 

CS: GO

.

 

According to the results of the

fnatic

 PLAY tournament in 2010, she won the MVP award (Most 

Valuable Player).
Anya veNema Savvateeva 
The whole forZe squad is worth mentioning in this list, to be true. One could only envy the talent and beauty of these e-sportswomen. But Nina Zinchenko (currently Omelchenko) and Anna Savvateeva, stood out the most. 
The two most attractive and charismatic girls of the Russian Counter-Strike community were the indispensable foundation of top teams. forZe, Mousesports, Virtus.pro, and other equally well-known organizations were always happy to see these women in their ranks. 
Over time, veNema and Greeny no longer appear on the global pro-scene. These sportswomen have changed their priorities – work, family, friends became an irreplaceable thing in their lives, and there was no time or desire for computer sports. 
Some interesting facts: 
veNema

 

has been professionally 

engaged 

in 

(maybe still engaged) dancing. She performed in the

 

TODES

 dance group

.

 

In 2004,

veNema

 was recognized as Miss World Cyber ​​Games.

 

After completing the gaming career,

Greeny

 

has been

 working on the 

Gadgets section on the game portal Gmbox.ru

,

 and 

she 

is engaged in advertising.

 

Greeny

 loves to travel with her husband.

 

Greeny

 has be

en 

(

and

 still is)

 friends 

with 

the former players of her team, 

Pachell

, and 

Svetas

 

for almost ten years

.

 

In

one

 

interview, 

Grenny

 called CS: GO 

just 

a 

pathetic excuse

, complaining that CS 1.6 was deliberately removed from the scene, and the players switched to CS: GO only because they had no choice.

 
Alla tATu Kurysheva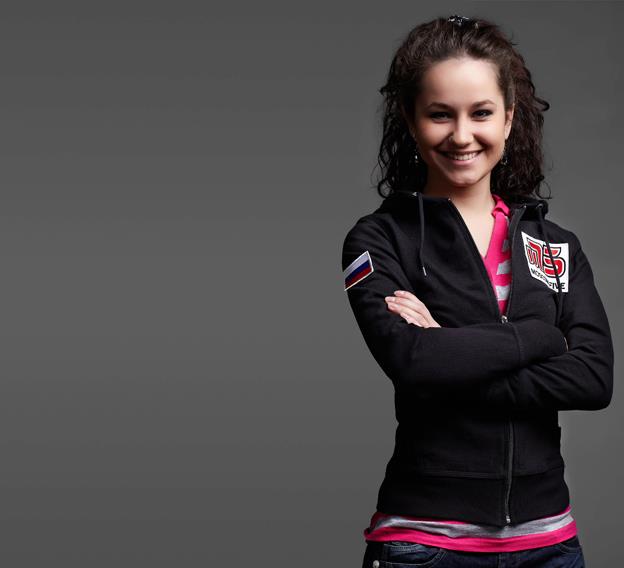 She is a professional e-sportswoman and a Moscow Five CS 1.6 and GO player. The female composition of the Moscow Five was the last stronghold of the Russian female Counter-Strike. The made their name 5 years ago and proved to have their place under the sun by their huge and powerful work. Dmitry Smelyi gathered the female players together under his protection, provided the girls with everything they needed, carried out an impeccable PR campaign for them, and created favorable conditions for the training process. There was a time when both male and female teams trained together at the organization's own training base. 
Attention from the male part of the fans was incredible. The girls not only could boast of their great game but also their impressing beauty. It was possible to list all, but we decided to focus on the two leaders of the team. Son1a and tAtu – these young ladies were icing on a beautiful cake. 
It is also worth mentioning that there never were any quarrels and divisions of leadership between Sophia and Alla. They were the best friends, and, probably, this led their team to such great results. Once they agreed that if one of them leaves the team, the second should go next. In their playing career, such a moment once came, but they quitted on the peak of the popularity, and they will be remembered as good players.