Rumours about the possible launch of Horizon Zero Dawn on the PC platform was surfaced in 2019 via YouTuber Anton Logvinov later confirmed by Jason Schreier from Kotaku too. Today, we have one more indication as two years after the anniversary of Horizon Zero Dawn, the game has been listed in the Amazon France.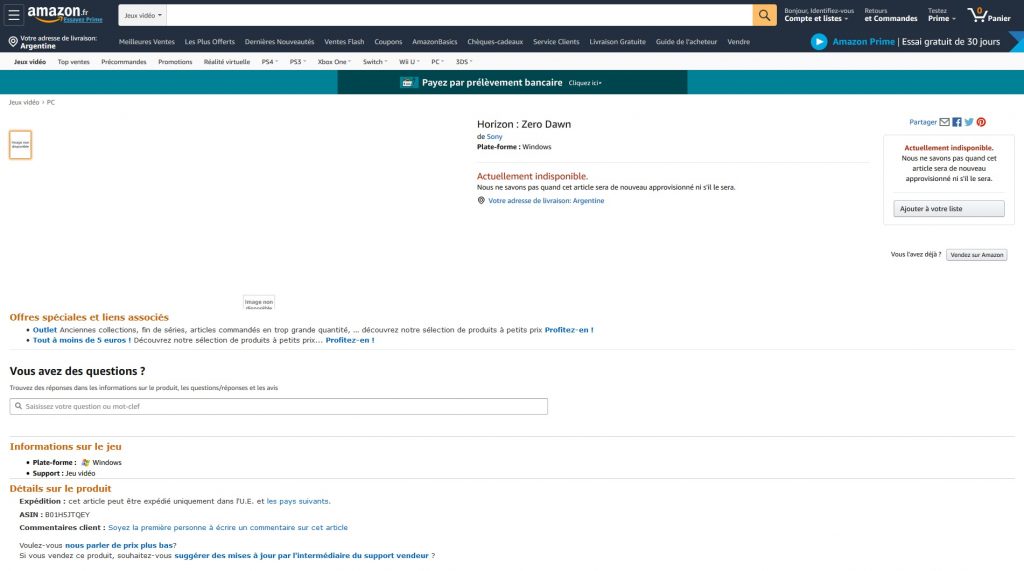 You Might Like: Horizon Zero Dawn would arrive on PC in February 2020, according to Russian Journalist
As expected, Horizon Zero Dawn, as well as ReadySet Heroes and Predator: Hunting Grounds will be published by Sony! not by another publisher like Annapurna Interactive in the case of JOURNEY.
It is still unknown on which PC game store platform Horizon Zero Dawn will be available, but considering the aforementioned background, adding to the trilogy of Quantic Dream titles, it is most likely via Epic Games Store.
«new action and role-playing game developed by the award-winning company Guerrilla Games, creators of the revered Killzone franchise of PlayStation.

In a world in which Machines dominate the Earth and the human race lives in primitive tribal societies, a woman intends to go in search of her destiny among the vestiges of a distant past. Like Aloy, you will have to face the wild land full of Machines and discover the secrets that lie buried deep in the Earth. Will you answer the call …? Or will you go into oblivion?