With Ethereum reaching a new all-time high in value, the craze to employ consumer GPUs is far from gone, and further proof of this was seen today when Hong Kong customs seized seized a fishing boat with nothing less than 300 GPUs focused on mining. Specifically, they were 300 Nvidia CMP 30X GPUs, the entry level model that Nvidia offers for this purpose.
The customs officials were quick to seize the cargo and smugglers were arrested along with the boat owners. We also remind you that many regions in China are banning cryptocurrency mining.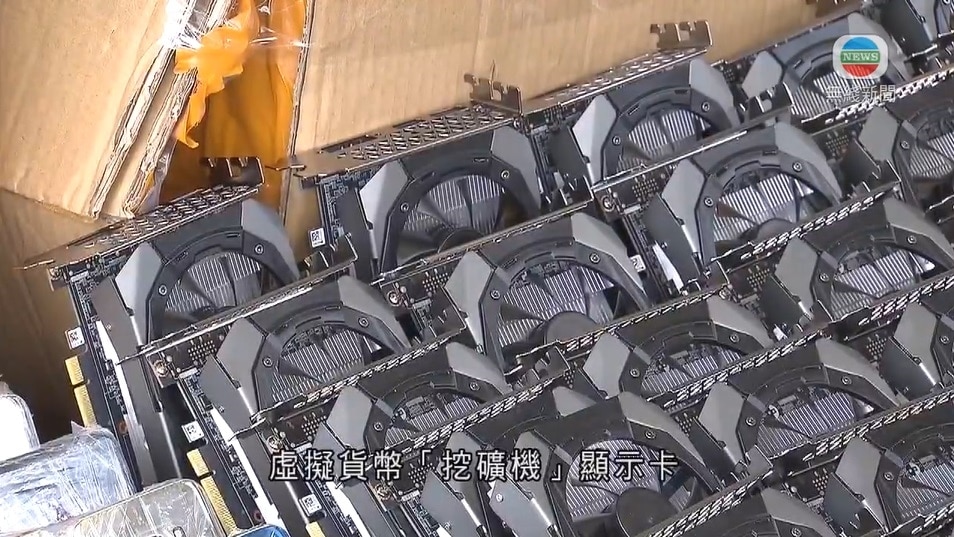 In the images provided by officials, we can see about 100 of these GPUs without any video output and using a dual-fan cooling system.
The Nvidia CMP 30HX Mining graphics card is nothing more than a GeForce GTX 1660 SUPER with Turing TU116-090-A1 silicon manufactured @ 12nm process node. The graphics card has no video outputs to be an exclusive product for mining, and that implies already much higher profit per sale. Nvidia CMP 30HX has 1408 CUDA Cores @ 1785 MHz along with 6 GB of GDDR6 @ 14 GHz VRAM memory with a 192-bit memory interface, gives us a bandwidth of 336 GB / s with a TDP of 125W and a performance hash rate for Ethereum mining of 26 MH / s.