Microsoft launched the open beta for upcoming Halo Wars 2 named as 'Halo Wars 2 Blitz' on Friday, January 20th for Windows 10 PCs and Xbox One. The beta is sized around 11.96 GB on Windows 10 PCs and around 10.1 GB on Xbox One, requiring an Xbox Live subscription for multiplayer mode.
Creative Assembly and 343 Industries developed the 'Blitz' mode, a new RTS gameplay experience, allowing players to capture and hold control points by using cards. The main objective is to score more points than the opponent and if both the teams manage to secure an equal number of points, then one will re-take the control by scoring more points.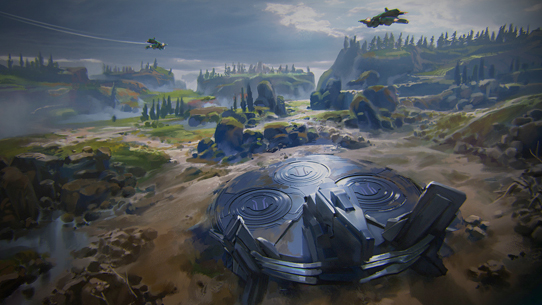 The first one to reach the 200 points or one with more points within the first 12 minutes of the game will be the winner of Blitz game. Its 1 on 1, 2 on 2 and 3 on 3 type PvP game, offering explosive tactical combat in the game's world. According to the update post at Halo Waypoint;
Winning or losing a Blitz match ultimately comes down to a few key things:

Understanding the game mechanics
Leader & Deck composition
Battlefield decision-making
Apparently, knowing the strengths of the leader, understanding the game mechanics, working on the map and implementing strategic based decision making will result in a great win for you or your team.
Check out the trailer of the Halo Wars 2 Blitz beta below;
See also: Halo Wars 2 – Cinematic Trailer Introduces Atriox, The Leader Of Banished
The Halo Wars 2 Blitz beta is currently available for play and will be ending on January 30th, while the Halo Wars 2 is scheduled for release on February 21st for Windows 10 PC and Xbox One. Stay tuned for more updates!
Source: Halo