Rockstar's GTA V is quite popular among the gamers due to the GTA Online and modding features on the game's PC version. GTA V mods are among one of the main reasons known for keeping the game alive among the gamers as they keep bringing interesting content again and again.
Thanks to the modder 'MrMarco1003', now you are able to play all the characters of the famous animation film The Lion King. The mod includes Simba (in adult and young forms), Timon, Pumbaa, Ed, Shenzi, Banzai, Kiara, Nala, Scar, Mufasa and Rafiki. The mod has certainly exceeded our imagination and took us back to the childhood and allowed us to play our favorite characters.
Check out the trailer of this amazing mod;
According to the creator, The Lion King mod requires the AddonPeds script and the character models are taken from Kingdom Hearts II so there's a high chance that Disney or Square Enix may take down this mod soon. So if you're interested in the Lion King mod, you must download it right now so you don't miss the opportunity to try out playing as Simba in the hills of Mount Chiliad.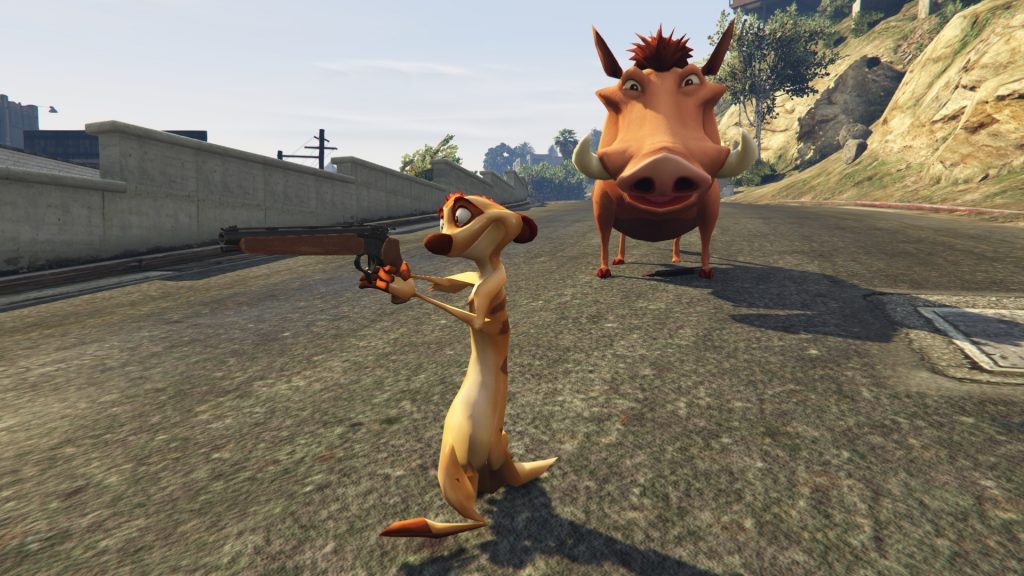 The Lion King character pack is available for download from here.
See also: Grand Theft Auto V Shipped 75 Million Copies
Grand Theft Auto V is now available for PC, PS4 and Xbox One. Stay tuned for more updates!