For a past few weeks, a modding group called as White Team is working on a new mod for the famous GTA V on the PC which will bring the whole map of popular action-adventure title Red Dead Redemption which was released for last generation consoles.
The White Team is working hard on the new project which aims to transfer the GTA V with the full map of Red Dead Redemption along with the additional contents which will be revealed sometime later. According to the team, beta for the mod will go live "this summer", while a trailer will be released soon.
The team has shared two screenshots of the GTA V Red Dead Redemption mod which can be seen below;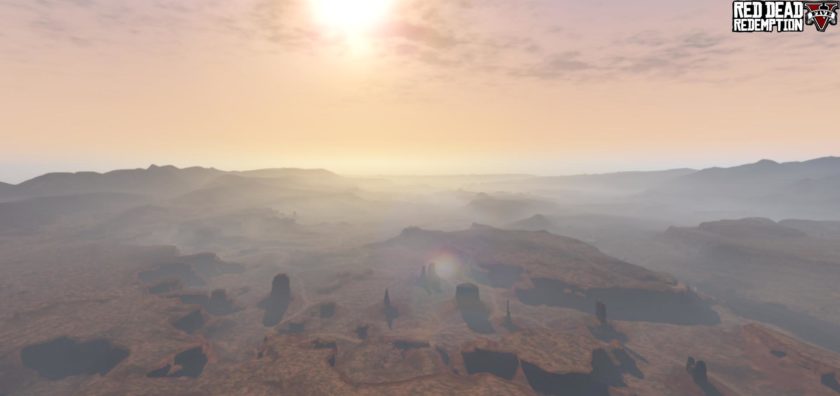 While the team have also mentioned some of the details in the section of FAQs where they announced that the game's Xbox 360 version is being converted for the mod and the team aims to get as close to the original as possible. According to them, the Red Dead Redemption turned out to be the toughest one to crack out of all other rage games.
Additionally, they also revealed that the size will be around 2 GB and there will be some graphical improvements in the mod as compared to the game's Xbox 360 version. The team is using all available shaders, while they will also be adding Parallax Occlusion Mapping and Tessaslation where applicable.
The RDR map will be available for multiplayer use with the third party multiplayer clients such as FiveM and FiveReborn. The game is among the most popular titles released for Xbox 360 and PlayStation 3 console, while the PC gamers are yet to get their hands on the title.
See also: Grand Theft Auto V Shipped 75 Million Copies
GTA V is available for PC, PlayStation 4, PlayStation 3, Xbox One and Xbox 360. Despite being 3 year old game, it still managed to secure 5th spot on the top 10 sales chart of the U.K. in the recent weeks, while more than 75 million copies of the game have been sold as of Q1 of this year.