Rockstar Games confirmed a new update for the GTA Online, entitled Gunrunning which is due next month.
The GTA Online Gunrunning focuses on the illegal trafficking of arms and weapons that has taken over the southern areas of San Andreas. The players will have the option to purchase the underground bases across the Blaine County through the Maze Bank website.
On these bases, the players will be able to set up their shops which will be able to produce weapons and the military vehicles. According to the studio, the new update will allow players to add armored panels and the roof mounted guns as well, while it will be adding armored personnel carrier to the game.
Here's the blog update from Rockstar;
"Dotted throughout Blaine County are hatches – look into these mysterious properties on the Maze Bank Foreclosure site and you'll find sprawling underground headquarters for sale, ready to be stocked with new military grade vehicles and weapons manufacturing equipment capable of developing highly sought after offensive and defensive technologies." 
While the players can expect some weapon and vehicle upgrades in the new Gunrunning update. Have a look into the screenshots below;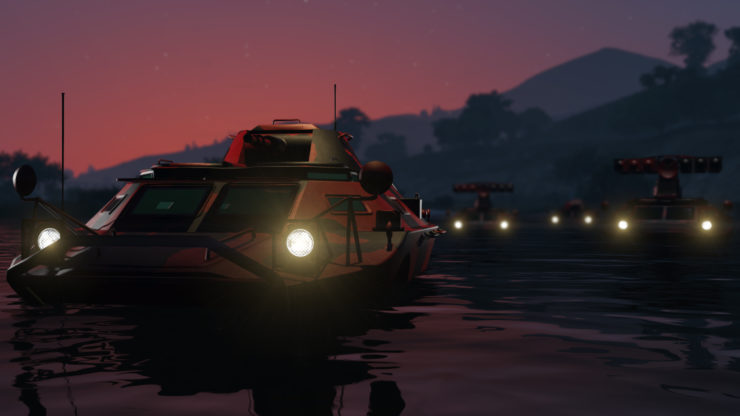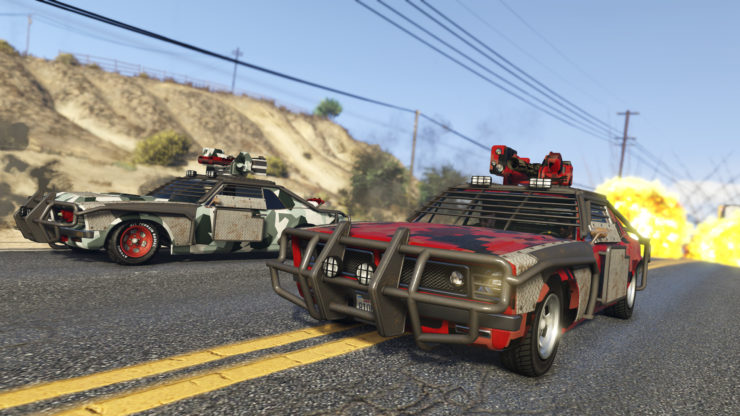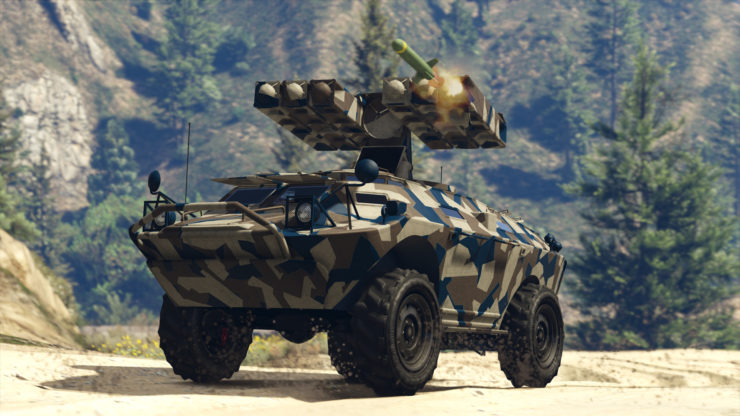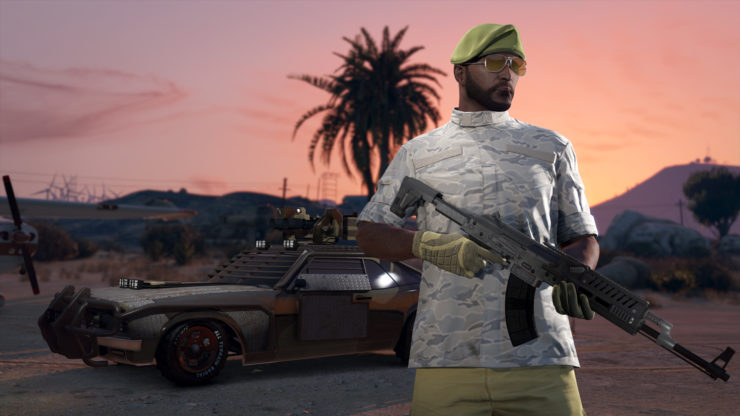 See also: GTA Online Tiny Racers Mode Announced, Trailer Revealed
GTA V is now available on PC, PS4 and Xbox One. Rockstar has been committed to improve the GTA Online gameplay experience through the seasonal updates and expansion packs and hence, the title is stands popular among the gaming community. Stay tuned for more updates!