In recent past months, we have been hearing about Rockstar developing the next installment in the popular action-adventure franchise, GTA 6 but we're still eagerly waiting some official confirmation from the studio.
However, it appears that Rockstar wants to make a surprise announcement of the title and the work has been started by the developers as the resume of stuntman and motion capture actor Tim Neff mentions the works under going for GTA 6.
Actor Tim Neff has worked on the Red Dead Redemption 2 while the resume update at iStunt mentions Grand Theft Auto 6 alongside with the Red Dead Redemption 2, which indicates that the title is under development.
GTA 6 is in a very advanced stage of development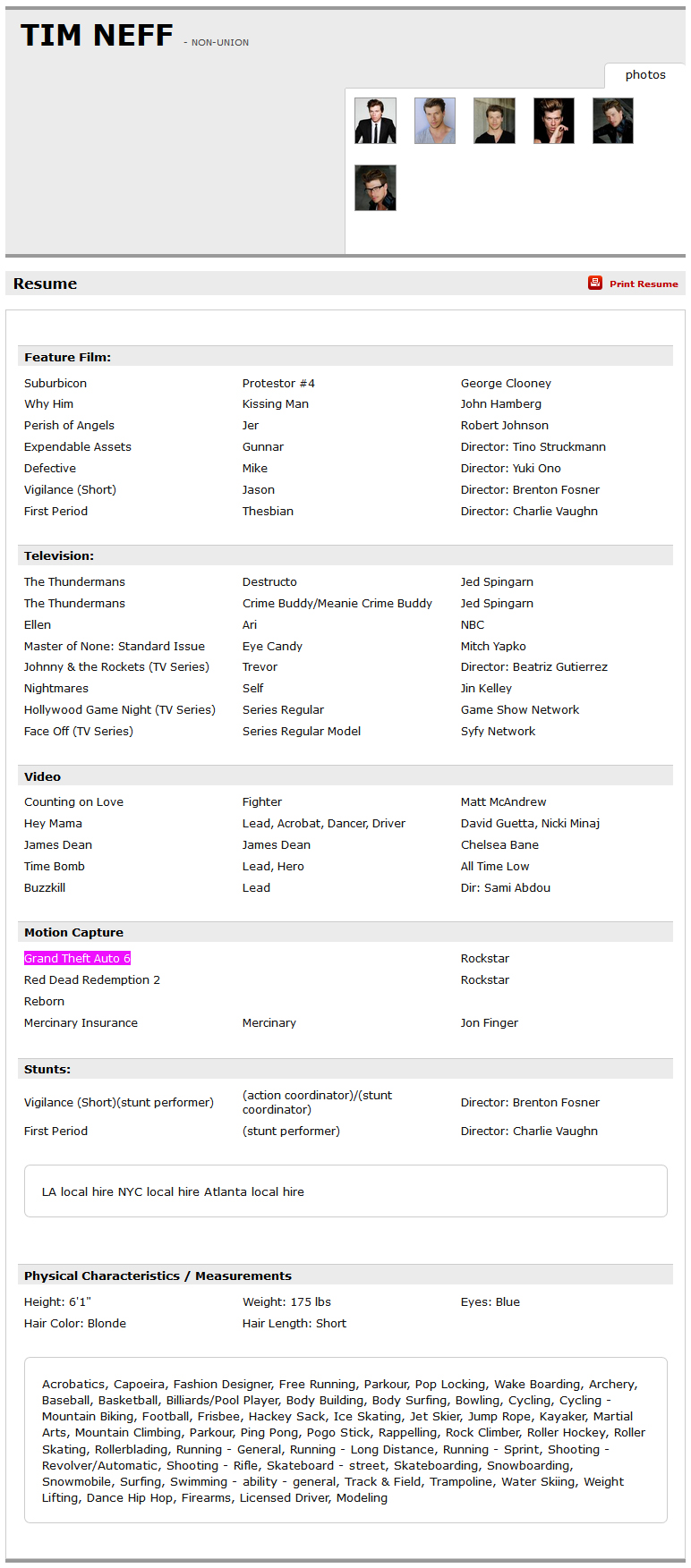 You Might Like: Rockstar planning whole United States as map for GTA 6
Among his acting talents you will find many physical abilities worthy of an athlete and these extra abilities usually get these jobs with a lot of body expression and a lot of acrobatic demand. If we consider this information to be true, it is very likely that Grand Theft Auto VI (GTA 6) is in a very advanced stage of development, since this type of capture sessions are usually done once the general structure of the game is developed, to be able to incorporate the definitive details of movements and story.
However, we should not expect an announcement before the release of Red Dead Redemption 2, because Rockstar will not step on its great title with other revelations.