The November 19 is just around the corner, and that date is translated into the launch of Google Stadia. Now, it has become known that during the day of its launch only 12 games will be available for purchase.
It is necessary to emphasize "available for purchase", since Google Stadia is not that "Netflix of video games", as you'll still have to buy the games on top of your subscription or free version. The additional cost is justified by the ability to play in more varied locations thanks to Stadia's streaming abilities.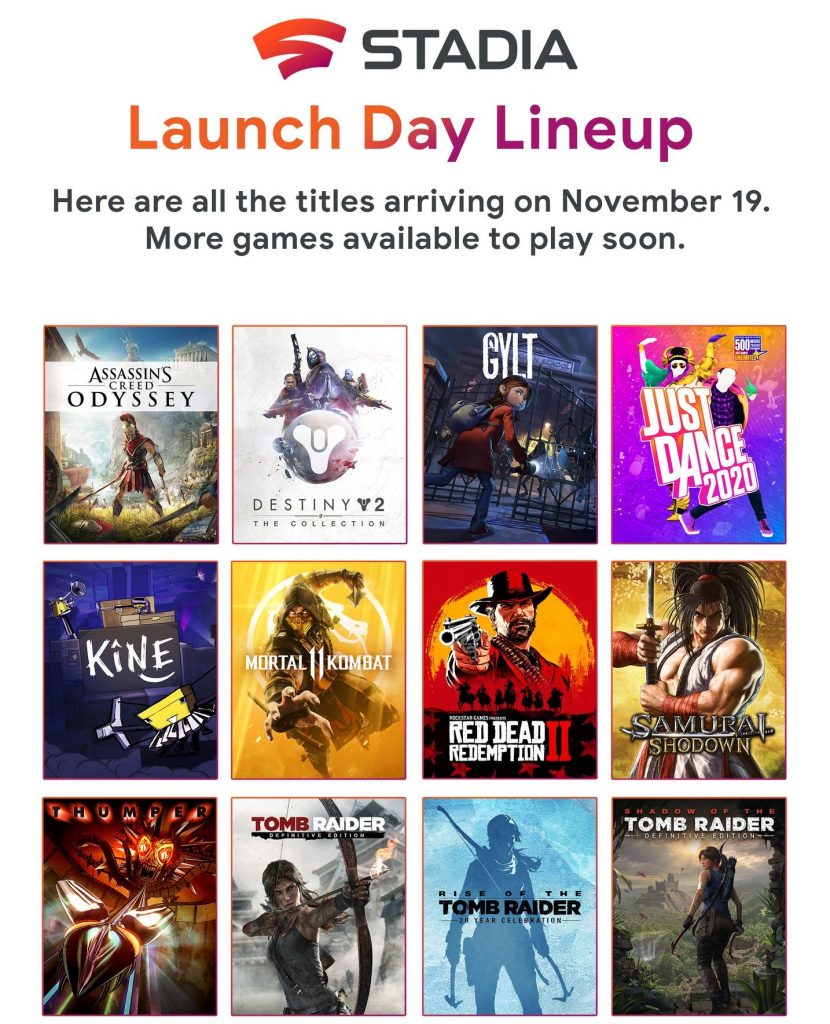 The 12 games available on November 19 for Google Stadia are:
Assassin's Creed: Odyssey
Destiny 2
GYLT
Just Dance 2020
Kine
Mortal Kombat II
Red Dead Redemption II
Samurai Showdown
Thumper
tomb Raider
Rise of the Tomb Raider
Shadow of the Tomb Raider
In this way, the most important detail, the games have been released a week before launch, and the worst thing is that Google has not revealed the prices of these games for a more realistic comparison.
To give us an idea, the PlayStation 4 was released with 26 games, while the Xbox One was launched with 23. Many of these games were exclusive titles or that had not yet reached the market, while Stadia will offer games that even premiered in 2013 as the original Tomb Raider. The company announced that from then on, until December 31, it would increase its catalog to 26 games. That includes titles such as Attack on Titan 2: Final Battle, Borderlands 3, Darksiders: Genesis, Dragon Ball Xenoverse 2, Farming Simulator 19, Final Fantasy XV, Ghost Recon Breakpoint, Grid, Metro Exodus, NBA 2K 2020, Rage 2, Trials Rising and Wolfenstein Youngblood.