Gigabyte announced the launch of its Aorus GeForce GTX 1070 Ti (model: GV-N107TAORUS-8GD) graphics card that inherits the similar design of the Gigabyte gaming range, and that translates into a sober shroud where the only difference is in the Aorus logos on the fans.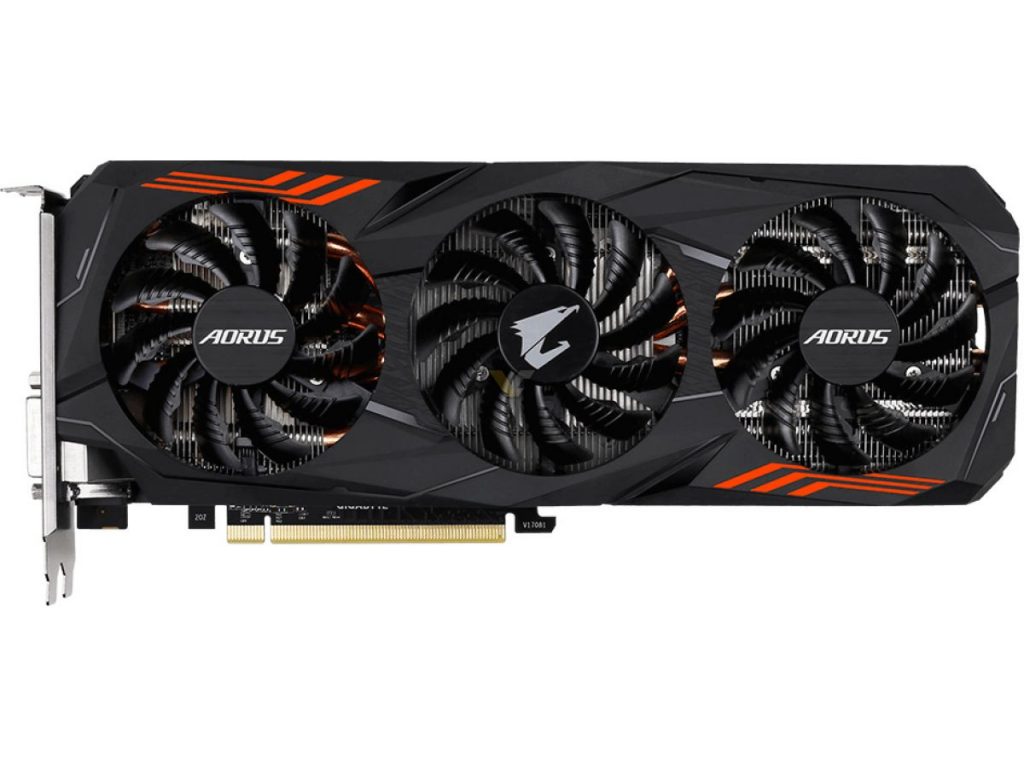 Gigabyte Aorus GeForce GTX 1070 Ti is powered by GP104 silicon with 2432 CUDA Cores, 152 TMUs and 64 ROPs powered by a VRM of  6 + 2 power phase that reaches Base / Turbo reference frequencies of 1607/1683 MHz, connected to 8 GB of GDDR5 memory @ 8.00 GHz with a TDP of 180W via an 8-pin PCI-Express connector.
Regarding Overclocking, the company makes it clear in the box that "it is ready for OC of up to +88 MHz ", indicating that Aorus guarantees that, at least, the GPU core can overclock it up to 1771 MHz (we assume that in the OC application it will come with a profile that increases those 88 MHz). Obviously, any expert will improve this OC.
For the rest, the AAorus GeForce GTX 1070 Ti presents a reference PCB and noticeable improvements in the cooling system, confirmed by a configuration of triple aluminum radiator joined by means of four thick copper heatpipes and each of these radiators cooled by a fan, so we have a triple fan configuration. In the back we have an aluminum backplate to reinforce the PCB, and in the upper frame we have the Aorus logo with RGB LED backlight. Regarding its availability or price, not a word.