The Gigabyte GeForce GTX 1070 Ti G1 pictured for the first time, with a triple fan heatsink and no factory Overclocking, because OC is prevented by NVIDIA.
We weeks back specifications of NVIDIA GeForce GTX 1070 Ti were leaked by a computer shop in South Korea, which referred to a custom model of ASUS. In the absence of uncial data, we thought it would be a typographical error or someone had bothered to introduce the specifications, although now we know that, the GTX 1070 Ti exists and we are a few days to see it in the market. Today we have details on the custom model of the new graphics card from Gigabyte camp, the Gigabyte GeForce GTX 1070 Ti G1, with a WindForce3X heatsink, far away from the design of AORUS brand.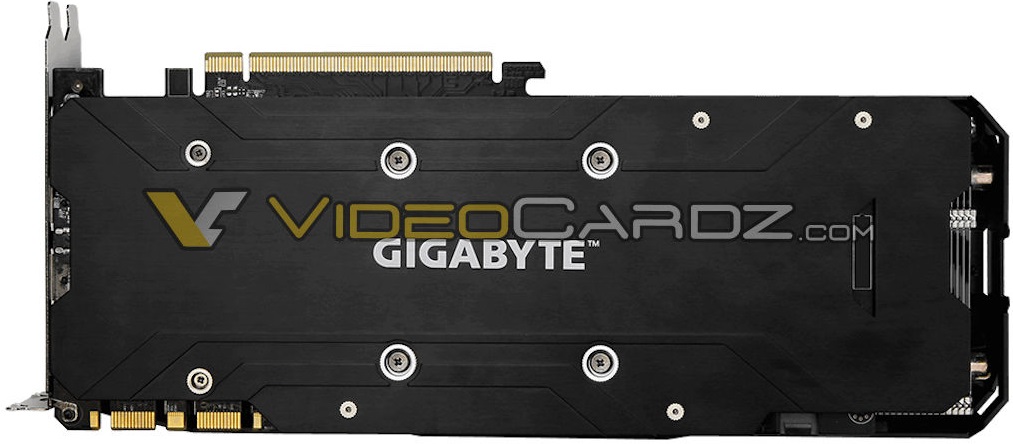 You Might Like: NVIDIA GeForce GTX 1070 Ti will arrive on October 26 for $400
The Gigabyte GeForce GTX 1070 Ti Gaming employs a GP104 silicon under the Pascal architecture made up of  2432 CUDA Cores  along with 152 TMUs and 64 ROPs at a Base / Turbo reference frequencies of 1607/1683 MHz attached to 8 GB of GDDR5 @ 8.00 GHz with a TDP of 180W. According to the leaks, NVIDIA would not allow its AIB partners to launch any graphics card with frequencies greater than the reference, so it will be the end user who must apply the Overclocking thus allowing him to reach the performance of a GeForce GTX 1080 with saving money down the road.
In terms of looks, we are facing the same design used by Gigabyte in many other current models of NVIDIA and AMD. A configuration of triple fan on a thick radiator crossed by several copper heatpipes, the denominated WindForce 3X, protecting the PCB with an aluminum backplate.
This new graphics card will offer five video outputs and you need single 8-pin PCI-Express connector (TDP 180W) to power it. It also includes a lighting system in the lower frame: Gigabyte logo and "Fan Stop" that will indicate that the fans are turned off by a low GPU temperature.
From the above pictures you can also see that the Gigabyte GeForce GTX 1070 Ti Gaming is slightly shorter than the GeForce GTX 1070, in addition to having a lighter heatsink.
Via: Videocardz