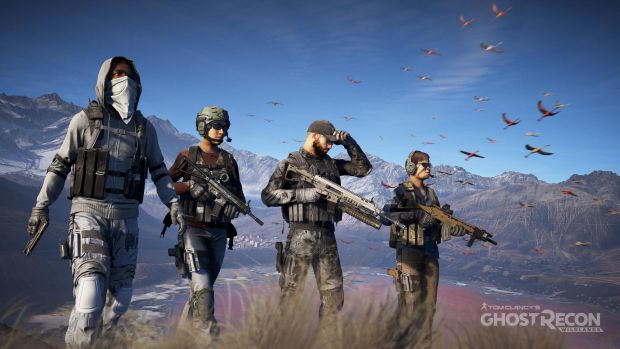 Ubisoft revealed details of the upcoming open beta test for Tom Clancy's Ghost Recon Wildlands PvP gameplay. The open beta for "Ghost War" will be available for all platforms during the winter and the full mode will be released as a free upgrade for all game owners this spring.
Ghost Recon: Wildlands – New Details and PVP Mode Trailer 'Ghost War'
In "Ghost War", two groups of players will team up with 4 friends to form part of a combat experience to the death, which focuses on the tactical game of the main title. Teams will be able to choose from an extensive list of classes that will have specific roles on the battlefield as they navigate large-scale open maps to defeat their enemies. "Ghost War" will also include a new PvP mechanics that highlight fire suppression and sound, with the goal of creating a truly strategic, military, and team-based gameplay.
Powered by Ubisoft Paris, Tom Clancy's Ghost Recon Wildlands is a military shooter from start to finish with up to 4 users in cooperative or individual mode. Players have complete freedom of choice to finish their missions as they wish and see how the world reacts according to their actions. Ghosts can choose to move silently at night, raze at dawn or work together to run a synchronized shot that kills their enemies in one move. Each decision has a consequence and players must improvise or adapt their plans to ensure the success and completion of each mission.