Some of the main assemblers that work with NVIDIA, skip the Overclocking restriction of the NVIDIA GeFoce GTX 1070 Ti, with their utilities or with other tricks.
Before even the launch of NVIDIA GeForce GTX 1070 Ti, it was confirmed that NVIDIA block the frequencies of its upcoming graphics card and restricted its AIB partners to launch graphics cards with reference frequencies despite being they were using better PCB and more power phase. That is why manufacturers can't manipulate the BIOS to adjust working frequencies. But the thing becomes weird when we read the official data provided by NVIDIA on the GeForce GTX 1070 Ti: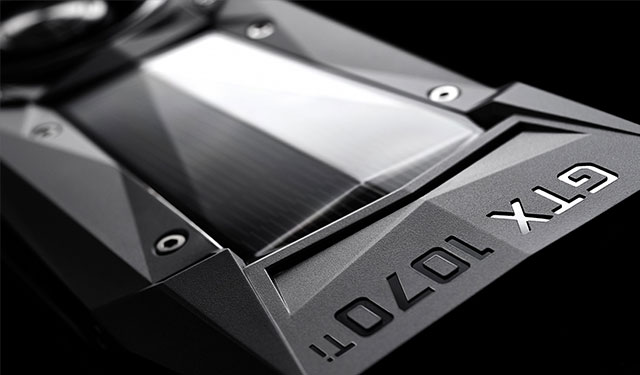 We designed the GeForce GTX 1070 Ti to be an overclocking monster with plenty of headroom for gamers to crank up the clock speeds. And our partners have built cards with thermals and power supplies that allow gamers to push performance way past stock specifications.
Now we have doubts about it that why the partners have not been allowed to modify the BIOS and therefore the frequencies, as has been done in all NVIDIA products. Many manufacturers have remained in a complex position, but some have avoided this blockade with some cleverness. Now, let's see how three of NVIDIA's AIB partners handled the new situation.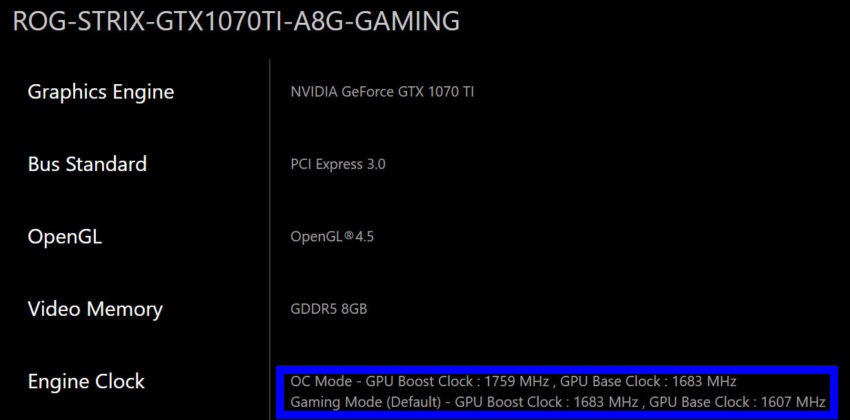 ASUS advertises the graphics card with higher frequencies than stock, but this is possible if the GPU Tweak utility is used. What they have done is that they have enabled the Gaming mode in the software, which OC the factory frequencies that appear in the box. This is only available on the ROG STRIX GTX 1070 Ti Gaming.

EVGA has opted for a more curious mode, in this case. The graphics card works at 1607 / 1683MHz, but if we look at the table of characteristics of the EVGA website, we see that the TDP that appears does not match the 180W TDP of the reference model, but in the box the frequencies that appear they are the reference ones. EVGA is simply telling us what is the Overclocking headroom on their graphics cards.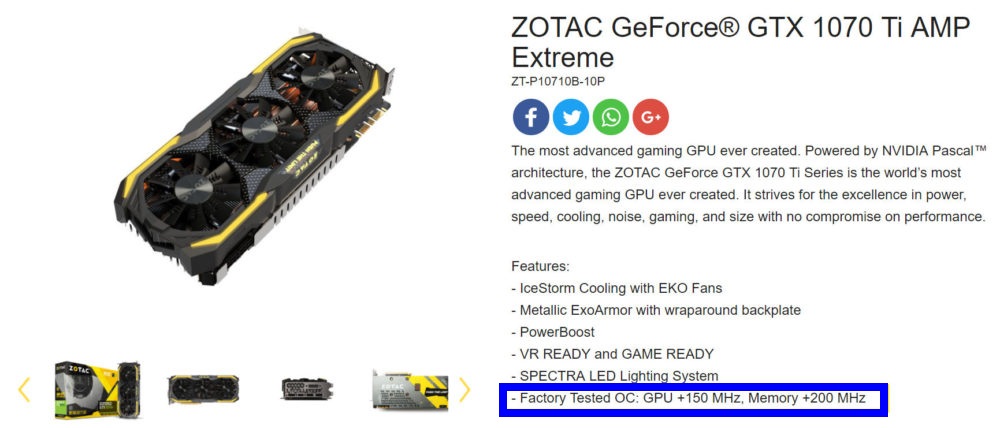 Zotac is one of those who have had the most problems with this restriction, but they have also avoided it with the FireStorm Overclocking utility. We can use this utility to OC the graphics card, but there is no specific profile, we have to do it manually. The trick is that Zotac guarantees that the GTX 1070 Ti AMP Extreme has been tested by them with an increase in the frequency of +150Mhz and 200MHz on memory. So they tell you that in these frequencies, the graphics card works well and there are no problems, but we must be the users who an modify the parameters.