Nvidia has launched it's GeForce GT 1030 (GP 108 ) ,as a response to AMD's RX 550. Although the original price of this GPU is $100, there are astonishing Custom cooled variants from vendors such as E.V.G.A starting from a highly affordable price of $69.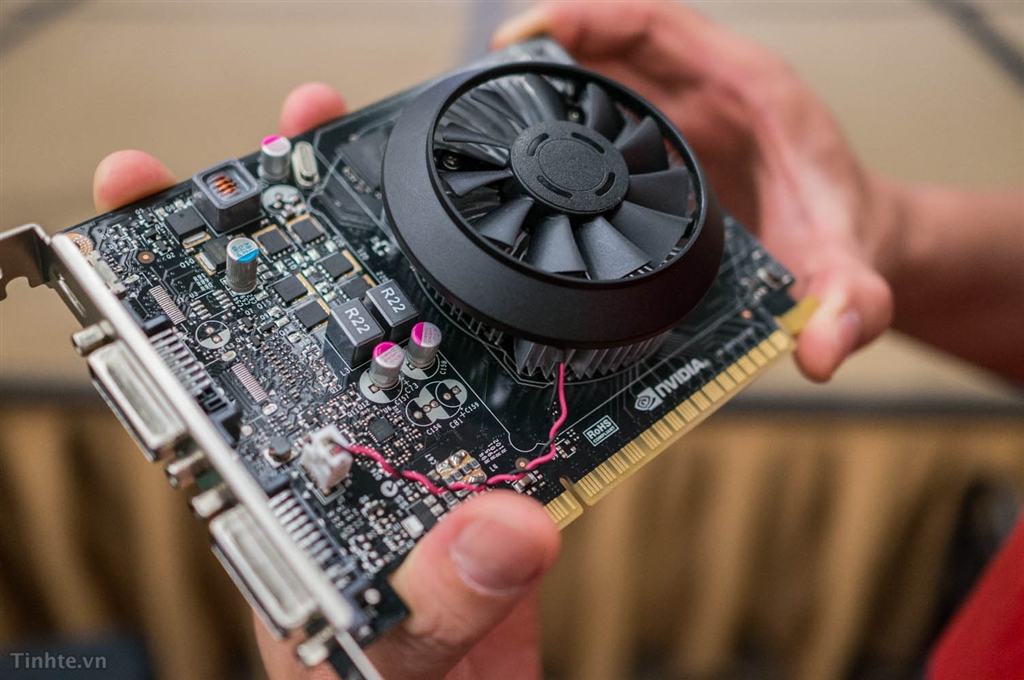 The GT 1030 Detailed! Specs,Benchmarks,What To Expect & What Not To Expect
The GT 1030, is originally built to give top notch gaming,editing performance at a low price. Coming in 2 variants, The 2 and the 4 GB GDDR5 ,this GPU has 384 CUDA Cores, 32 Texture Mapping Units,16 ROPs, a 64-bit Bus and a remarkable power rating of only 3oW. Not to mention , we can expect the temperatures to be very low too. The following are some benchmarks Nvidia has officially proclaimed to be real and accurate with respect to the GPU.
As we can see, This Graphics card gives nearly double the performance than that of Intel's HD 530/510!. After having a brief look at the benchmarks, we can presume that the original purpose of this GPU is not hardcore gaming . Instead it probably is built for running light games at high framerates and other editing applications that we use in our day to day lives. However that nowhere near should be stopping you from buying it for gaming if you were initially planning to.
Overall, this in an excellent GPU for the given price tag, which goes toe to toe with AMD's RX 550 despite of being $10 cheaper.
Here is a list of some of the custom cooled variants. Click on the respective brand names in order to open up their official webpages to see their prices,looks etc.Click here to see what Nvidia has to say about their own GPU.
Tell us what you think in the comments section below!