During Microsoft's E3 2018 press conference last night, Microsoft and The Coalition announced the Gears of War 5 with a reveal trailer showing Marcus Fenix in the game.
The game is called as 'Gears 5', and includes the main character from Gears of War 4 who is standing alongside with the series legend Marcus Fenix and discussing about their orders or go for a quest for some questions.
Gears of War 5 or Gears 5 is under development by The Coalition, the studio behind last installments in the series, Gears of War 4 and Gears Of War Ultimate Edition. Moreover, we have some of the screenshots as well.
The game comprises of modes split screen co-op, online co-op or play solo. While all of these modes will be available in ultra HD 4K resolution with HDR and 60 frames per second, which is an amazing for the Xbox and Windows platform gamers.
Have a look into the announce trailer and cinematic trailer right below;
Screenshots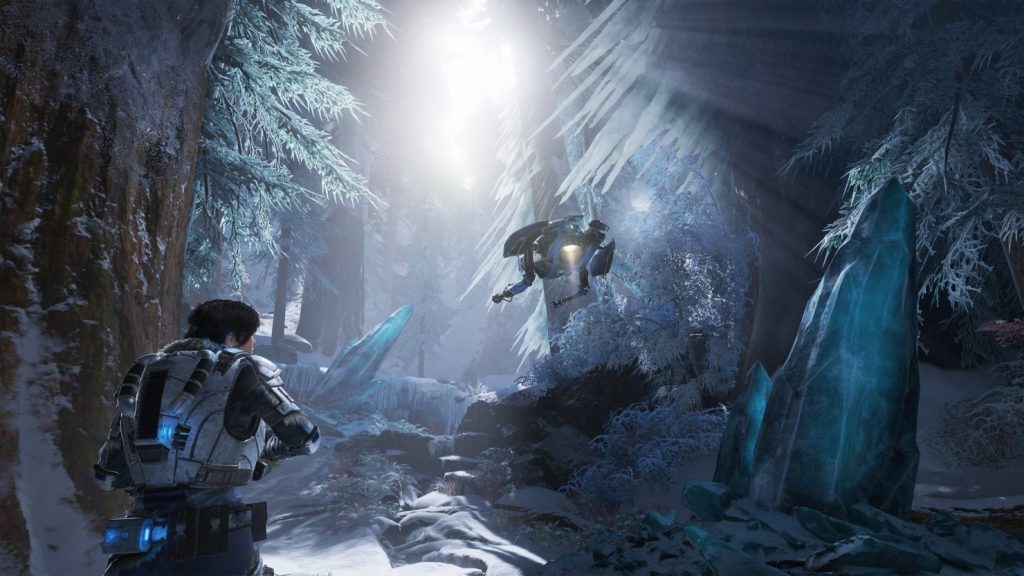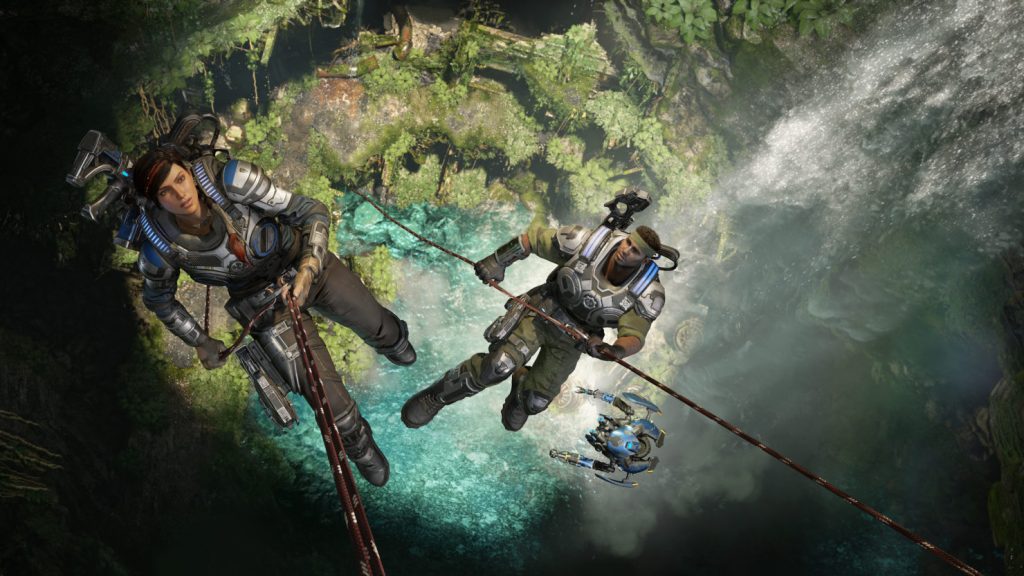 It will be good to see the popular Marcus Fenix as a character in the new Gears 5 as he was the first lead character in the Gears of War franchise and more interestingly, we might have new weapons and equipment, location and new game modes.
See also: Microsoft: Phil Spencer says there will 15 Games at Xbox conference of E3 2018
Gears 5 will be released sometime in 2019 for Xbox One and Windows 10 PCs and will launch on Game Pass as well on the same day. Stay tuned for more updates!